About me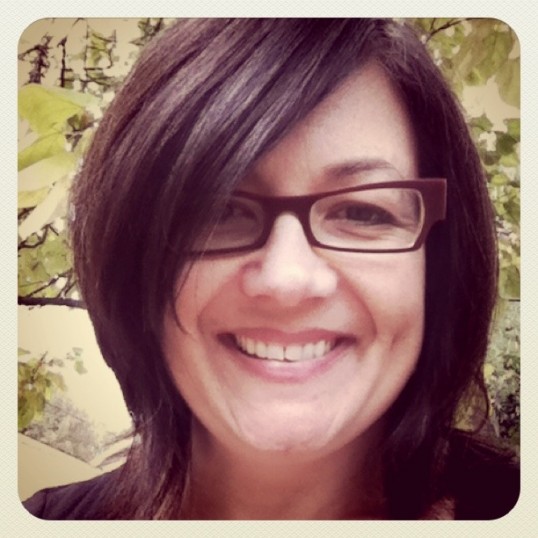 This is taken from an interview that was originally published on Chuck Westbrook's Blog, January 19, 2009, as a part of his "under-appreciated blog project."
Who is Kristin Tennant?
I live in what meteorologists like to refer to as East-Central Illinois. Roughly, that translates to "a couple hours south of Chicago in the middle of a cornfield." It's a university town, which is fun, but I have nothing to do with the university. This inevitably leads to people asking me how I ended up here, which is a messy, complicated story.
I have been making a living as a copywriter for 15 years, first in design and branding firms, and then as a freelancer since 2002. My clients are based in Chicago, St. Louis, Grand Rapids and New York (that's right—lots of different places, but not the one I live in). A few times a year I also teach copywriting seminars for Media Bistro in Chicago. Although I specialize in branding, I am loathe to brand myself. Funny how that works.
My husband Jason and I got married in 2007. His daughter and my two girls—ages 12, 10 and 8—look as biologically related as any three sisters could. It's at once amazing and creepy. Jason and I are a great match for many reasons, but one of my favorites is that we both love to cook and invite people over.
What is this blog about?
My blog is a collection of stories and observations from a life that hasn't turned out like I thought it would. I didn't expect to go through a divorce when my girls were three and five. I didn't expect to end up stuck in a small town in Illinois. I didn't expect to really like my ex-husband's new wife, or to be good friends with my new husband's ex-wife. I didn't expect to be seriously questioning my faith upon discovering that a lot of Christians suck, nor did I expect to embrace it again in completely new ways.
Why is it called Halfway to Normal?
There's a town called Normal, Illinois, about an hour West of here, and the whole concept has become a metaphor for me. Every day I learn more about being comfortable and content with who I am in this less than "normal" state. My hope is that anyone who relates to that struggle will enjoy my blog.
Why do you blog?
I blog because I have been compelled to write for as long as I can remember, and because I have stories to tell—the kind of stories I wish someone was telling me as I muddle along through life.
Writing keeps me thinking; blogging has the added benefit of satisfying the extrovert in me. Just think—by becoming a part of the conversation, you're all helping to relieve my husband, family and friends from some of their duties.
Finally, I blog because life is messy and complicated, and a blog is a great format for sorting it out together.
My stories might be mine, but ultimately I hope my blog is about all of you. Let's be honest—you aren't reading my blog because you really want to know everything about me. How dull. No, you're hoping you might find out something about yourself. Reading personal narratives is like going to the therapist, but it's free, and you don't have to worry about parking. Reading your comments and feedback will be therapy for me. If it goes according to plan, we'll all be better off in the end.
I'm sure this is more about me than you ever needed to know, but if you're interested in more, check out this article about my blog in the online magazine Smile Politely.