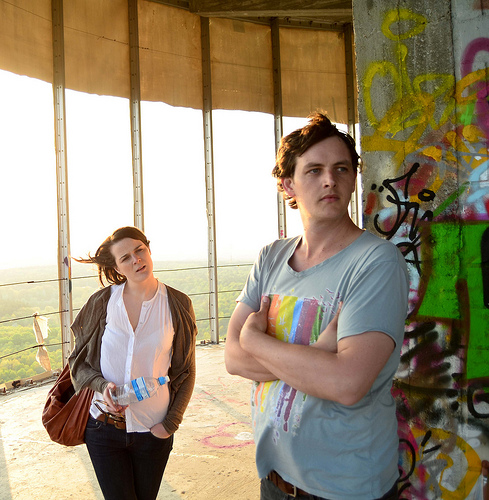 My older daughter was complaining about her younger sister, and the way she gets all "worked up and stressed out about things." I agreed that it isn't right to let our stress spill out all over people we love, who just happen to be in the vicinity.
"But this is also a good moment to practice some empathy," I reminded her.
"Oh yeah…empathy! We've talked about that word before."
The response, from a smart 14-year-old, both amused and troubled me. It isn't that she doesn't know what empathy is—she knows what the word means, and she also knows how the act of empathy, both as the giver and the receiver, feels. No, what struck me is how surprising the word seemed to her, as if it had been buried deep in her vocabulary bank—so deep she would have never stumbled upon it on her own. I had to unearth it, dust it off, and hand it to her.
I shouldn't be surprised, really. Ours is not a culture that promotes empathy. Yes, we're big into anti-bullying campaigns and love our food drives—we love seeing how tall our stacks of collected canned goods and boxes of baking mix can get. Those types of efforts are important, but the attitude that drives them seems a bit off—they're focused on being against bad things, like bullying and hunger, rather than for things, like compassion and equality.
And besides, we're a culture that likes to blame, and to explain things away. It's an anti-empathic way of seeing the world, really. People get themselves into these situations, we tell ourselves. They make choices that often lead to tough life situations. Sure, we'll lend a hand—we're not cold-hearted—but they really only have themselves to blame for their difficulties.
I want my daughters and their classmates to grow up reaching out others not out of responsibility, with a sigh, or out of pity, with a shake of the head, but out of empathy. How do we get from here to there?
Part of the challenge with empathy, I realized, is rooted in how different we all are, as individuals. I'm not just talking about our personality differences—like two sisters who grow up in the same house but can still have vastly different reactions to life—but also our broad range of life experiences. It's hard to identify with how someone else is feeling if we've never felt that way—if we've never been a minority, if we've never been the victim of a natural disaster, if we've never waited for a scary diagnosis, or been a step away from being homeless. If true empathy is, as some definitions suggest, being able to identify with another's feelings, is that even possible, always?
But what if true empathy is having the capacity to recognize how someone else is feeling, and to care about it? That, to me, feels like something we can nurture in ourselves and our kids. In fact, it strikes me as something we must figure out how to nurture in younger generations, as they grow up in an increasingly more polarized world.
So how do we get from here to there? How do we teach our children how to empathize not just with someone whose feelings they can relate to, but also with someone whose life is hard for them to even fathom?

Similar Posts: