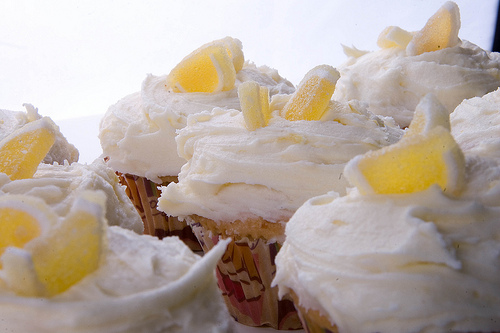 I was on a bit of a tear yesterday.
First, I got all worked up about a ridiculous blog post that suggests pedestrians who push the crosswalk button are being inconsiderate to those driving cars (yes, it's more complicated than that, but still—here's the post, and my comment).
Then I happened to see an Urban Outfitters ad promoting a t-shirt that reads "I Vote for Vodka." Urban Outfitters is geared toward college students, and I saw the ad while I was visiting a site dedicated to education; in combination, it put me over the edge. How about teaching young people the value of civic engagement, rather than suggesting all is lost so they might as well get drunk? I ranted in my head, and then on Twitter.
I have to admit, it feels good to get all indignant about things. It's almost like a drug—one that snaps me out of whatever dull monotony I'm stuck in on days when nothing really riles me up. I love feeling my mind shift into that "high alert" gear that gets all the neurons firing at once. I love seeing what happens when the logic of my brain teams up with the fire in my belly. Who needs that second cup of coffee, when you can get all sassy and zigzag-finger-snappy? On those days, the blog posts flow, the witty tweets multiply, and my lunchtime conversations with Jason are sure to be lively.
But there's also a part of me that cringes when my indignant, argumentative side is roused. It's the same discomfort I felt when, at my high school reunion, no fewer than three people independently told Jason how I used to argue with and debate teachers. Sure, they said it with admiration, but really? That's what they remembered most about me? I wasn't sure how to feel about that.
I'm also not sure how to feel about the look that crosses my 12-year-old daughter's face when I get indignant and outspoken. Sure, she's at that age when anything I do could embarrass her, but I also know that deep down she's a sensitive soul, one who's geared toward peace, kindness, and gentleness. When I'm riled up, she's uncomfortable, and I can't simply brush that off.
So what's a person to do? More specifically, what's a woman to do? Because I think my gender is an important factor to consider as I sort out my love-hate relationship with this trait. Sure, there are certain topics of conversation and settings where women regularly hold their own or even dominate, but when it comes to issues touching on politics, religion, or economics—or pretty much anything considered academic—men tend to speak up more often, more boldly, and with more conviction. If women are to have a voice in the conversation, we have to let the fire in our bellies fuel our response. And it's not just something I want to do in the moment, it's something I want to teach my daughters for the future: Your opinion matters just as much as his. Use your God-given wit and smarts, boldly, when you have something to say.
Of course, gender is not always a factor when I get riled up, but usually some other power or justice issue is. Maybe I'm standing up for the pedestrian over the driver, the student over the teacher, or the poor over the rich. In so many of these cases, being silent is not an alternative I want to consider. (Even when it isn't a clear justice issue, once the argument has formed in my head, I'm not sure I could bear it if I didn't speak up. My mind simply won't rest. In fact, it just might explode.)
If there are so many good reasons to let my indignation drive my words, why does it sometimes leave a bad taste in my mouth?
It's possible there's a remnant trace of something in me that feels getting riled up just isn't very "ladylike." Culturally, something gives me the sense I should do more smiling and nodding, more supporting of my husband (who I do happen to pretty much always agree with, anyway).
It's also possible that I'm struggling with the tension of what it means to be a Christian in these situations—on one side there's the meek, gentle, mild, wise, listening, slow-to-anger Christian, and on the other is the bold, justice-seeking, God-given-mind-using Christian. When I think of it that way, I know many (if not most) of my indignant moments fail to walk that line in a way I can feel good about. I'm all-too capable of taking an "I'm right, you're wrong" stance, when I could instead focus on presenting another side, another way to broaden the conversation. I know I can get sassy, biting, and strong-willed, in a way that shuts others out.
If it's that bitter edge of indignation that leaves the bad taste in my mouth, it's the richness of having a voice that keeps me coming back for another helping. I'm thinking that as long as I include helpings of wisdom and grace, I should be able to balance these complex flavors. But what do you think? What should we do with our indignation?

Similar Posts: