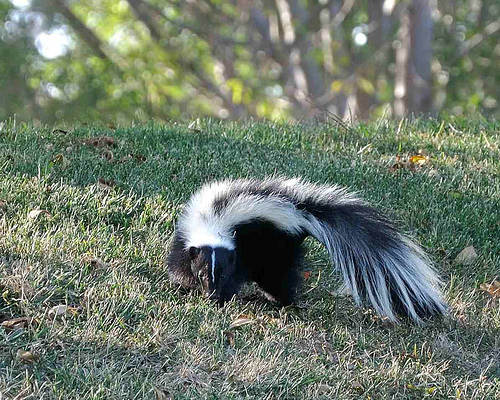 Note: I updated this post on July 31—a day after it was originally published—after reading about Jonah Lehrer's resignation from the New Yorker magazine. The pressures of success seem to have definitely played a role in Lehrer's lies.
I'm beginning to think there are as many reasons to fear success—or at least to be suspicious of it—as there are reasons to desire it.
All I could think, as I read about the downfall of the insanely successful young writer, Jonah Lehrer, was that his success became a drug that simultaneously drove and devoured his career.
Jayson Blair, the former New York Times reporter who resigned in 2003, has had some time to reflect on what happened to his writing career. He clearly sees how the pressures of success played a key role. Here's a question posed to Blair in yesterday's Salon interview on the Lehrer matter, followed by Blair's response:
I think what is hardest for people to understand, often, is why people who have risen to the New Yorker, to the New York Times — why extraordinarily talented people would take the risk, when they're capable of doing the work.
I certainly understand that pressure. Once you're young and successful, I think, in this profession you're only as good as your last story — and you want every story to be better.
As a small-time blogger and freelance writer, I can hardly claim to know what the pressures of large-scale success feel like. Lehrer, after all, was widely touted as a "genius" and a "prodigy," and he's a decade my junior! But even though I haven't experienced significant success in my life, I have caught faint whiffs of it, and I've taken note of the effects they have on me and my writing:
- I try to uncover the magic formula—what worked, and how can I emulate it to keep this level of success growing. This sets me back in two significant ways: First, I'm wasting valuable time and energy that could be devoted to creating something new, and second, I'm wasting it on something that is inherently ineffective. No one wants to read a formulaic blog, or be a part of a formulaic relationship.
- I worry far too much about what others think. I not only try to guess their expectations of me, I imagine their disappointment in me when I don't live up to those expectations. It's impossible to be myself or create anything that is a product of who I am, when I am in this state. The moments when I have felt most free as a writer and as a person have been when all my junk has been laid out on the table—there is nothing to hide and nothing to lose.
- I try to be all things to all people. This is a direct result of being too aware of what others think. I don't want to be too Christian for that audience, or too radical for that audience, or too emotional or revealing or controversial…so I end up being nothing that reflects the real me. I write things that are safe. I say only safe things to the people in my life. I hold God and everything he created at an arm's length, where the chances of disappointment and hurt are diminished.
- The pressure to perform takes over, engulfing what really matters. This feeling has something to do with worrying too much about what others think, and something to do with that false idea that success involves a formula. Whatever is at the heart of it, when the focus shifts from the personal love of something to the public product of that love, everything seems to shift. There's less room for experimentation, fewer excursions onto tenuous limbs, and fewer risks due to more fear of failure. As a result, innovation takes a hit. There are too many expectations to live up to—you can't afford to sacrifice a blog post or several hours of effort to something that may not work.
- I begin to lose my love of what got me to where I am in the first place, as a love for success takes its place. Of course, part of the problem is that our definitions of success get so warped along the way. The imaginary thing we become addicted to isn't at all the thing that would ultimately make us feel more whole and satisfied. Instead, we can only see what success looks like from the outside, rather than what it should feel like from the inside.
I can't know exactly what Lehrer was experiencing, but I wouldn't be at all surprised if the pressure to perform and worrying about what others think drove some of his actions, causing him to lose track of his true self and true genius along the way.
So should we all start avoiding anything that resembles success? Probably not. It's important to have dreams. It's important to believe in ourselves and push ourselves to accomplish things we didn't know we could—as long as we don't lose ourselves in the process.
Maybe the key is having a clear sense of what success should feel like to you, and then being extra vigilant of the dangers that creep in when you lose track of who you are, and why you're doing what you're doing. What do you think?
Btw, speaking of not losing track of who you really are, my most recent RELEVANT column on this subject was published recently: "Discover Who You Are—The Love List Way."

Similar Posts: