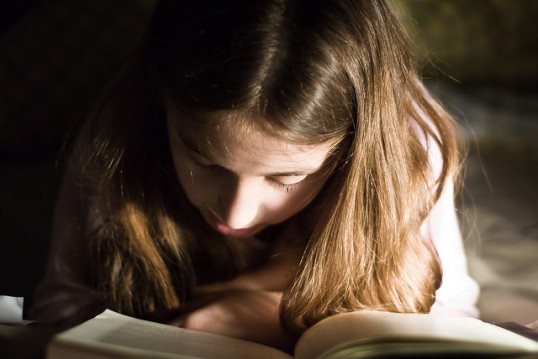 "Are Highly Religious People Less Compassionate?"
I've gotta say, I hate reading headlines like this. I hate it even more when I'm not really surprised by them, because I've witnessed and experienced their effects firsthand.
In case you're wondering, the study, which is to be published in full this July, says yes, "highly religious" people do tend to be less compassionate:
A provocative new study from the University of California, Berkeley suggests highly religious individuals are less likely to help a stranger than less religious people.
In three experiments, researchers discovered the highly religious are less motivated by compassion when helping a stranger than are atheists, agnostics and less religious people.
Instead, when religious people do help others, their generosity is driven more by factors like doctrine or reputation than by emotions like empathy, the article says. Which makes perfect sense, because doctrine motivated Jesus, and Mother Theresa, right? Oh, wait…
Stories lead to more empathy
Clearly, this makes me upset (and therefore snarky). How did we get here—to a place where caring about others (if we do at all) comes out of our heads rather than our hearts? More importantly, how do we navigate our way out of this tangled, confused mess?
The life of Jesus seems like an obvious place for Christians to start. Jesus was born on this earth with the heart of God, which definitely gives him more than a leg up. But he also worked really hard at giving his compassion meaningful direction, and at cultivating it in others. The way I see it, his two key tools were relationships and stories.
First of all, Jesus went out of his way to connect with all kinds of people, including the last people you would expect him to interact with (at least from a cultural and historical standpoint). And how he connected is also significant. The relationships were intense—even the ones that were built on mere moments and brief interactions. When Jesus connected with people, he stopped and focused, truly seeing people for who they were, and listening with not just his ears, but also his heart.
Those relationships are intricately tied to Jesus' love for stories: The people Jesus connected with became the main characters in his stories as well as the audience. In other words, the relationships we build feed the stories and provide people to share stories with. Together, the whole process cultivates compassion. A recent guest post on Donald Miller's blog points to a study connecting reading (ie: stories) to empathy:
Raymond Mar, a professor at York University, noticed a link between reading and empathy. In a study of children, Mar found that the more a child reads, the likelier he or she is to be able to understand the emotions of others.
…the people I know who haven't picked up a book since high school or college do their professional work just as passionately, but with "me"-centered blinders, unable to see the possibilities outside of themselves.
Loving what is mirrored
One way or another, whether we're the tellers or the listeners, stories force us to orient ourselves outward, toward others. I love how Newberry Award-winning author Gary Schmidt put it during his recent Festival of Faith & Writing talk: "Story makes us more human—it gives us more to be human with."
During his talk, Schmidt also shared this quote from Victorian-era art critic John Ruskin: "You will never love art well, till you love what she mirrors better."
What she mirrors, of course, is the world. The stories. The individuals, each with their own joys and pains, hopes and needs. If Christians can't grasp that even better because of our faith, something is fundamentally wrong with our relationship with God. We must get better at loving those created in the image of God—those who mirror him—if we are to love God well.
What do you think of the study tying religion to compassion? What has cultivated more compassion in you?

Similar Posts: