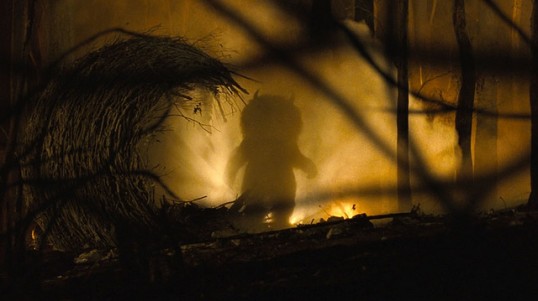 Photo by Cea
It's been quite an emotional news week for all born-in-the-1970s-liberal-Christians, like me.
First we were saddened by the death of Maurice Sendak, whose books shaped not just our childhoods, but our very imaginations.
Then North Carolina residents voted in favor of an amendment that bans gay marriage and civil unions (conservative Christians, of course, were at the helm of that effort, which was endorsed by evangelist Billy Graham).
And on Wednesday, President Obama was the first sitting president to clearly and publicly say that he believes same-sex couples should be allowed to marry.
Each issue reverberated in me for one reason or another, driving me from sadness to admiration to anger to celebration. But do you know what really got under my skin? Hearing more than one person mention how surprised they were to find out their beloved children's author and illustrator, Maurice Sendak, was gay.
Not everyone who has said this is being judgmental, of course. Some were just merely surprised. But the reaction still raises some interesting questions. On one hand, I want to ask, "Does Sendak's sexual orientation change anything about his talent, or the impact of his books on thousands of children over the past 50+ years?" Amazing stories and illustrations that make us laugh and examine our fears and think about the world are simply amazing. Period.
But on the other hand, I'm glad people are finally making the connection between the "output" they value and the people creating it. As a culture we spend far too much time thinking about people in terms of what they are rather than who they are. The what of Maurice Sendak—of any of us—is a list to pick and choose from: author, illustrator, gay, white, male, etc. The who, however, is not a list, but a beautiful, intricate web tying together all of those traits and talents, and many other factors.
Yes, the talents and contributions of an individual do have worth and value on their own, but I bet the people who make those contributions cannot separate what they create and do from who they are. In other words, they want (as we all do) to be valued and respected as whole people, not divided into neat parts that others can choose and reject, a la carte. As people—whether we are gay or straight, black or white, old or young—we deserve to be seen as carefully crafted fixe prix menus. Each aspect of who we are complements with and informs the others, resulting in a purely beautiful and unique whole, meant to be experienced and enjoyed as a whole.
Maurice Sendak's illustrations, after all, did not just magically come from his hand, or only from his imagination. They also came from his life, his relationships, his hurts and hopes, and how he experienced the world. And until we begin to fully understand that about one another, we won't grasp what it means to fully love each other. Love gets way too complicated when we try to divide and conquer, picking and choosing what to accept and reject about one another.
Yesterday, a brief tweet from @MichaelDPerkins hit me hard. I'm not positive he wrote it in response to all of the news and dialogue around the passing of North Carolina's amendment and President Obama's speech, but I'm guessing that's what was on his mind. It sure was on my mind, when it showed up in my Twitter stream:
Love God. Love Others. Go.
That was it. And yes, sometimes I think it is that simple.

Similar Posts: