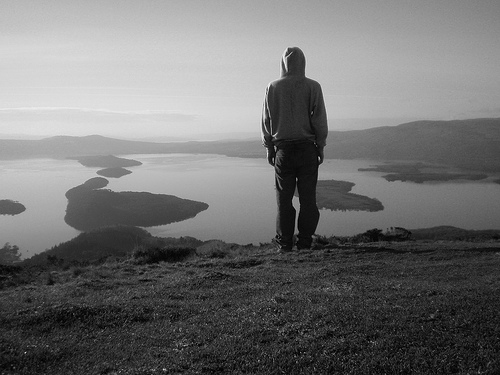 "…religion remains a key fault line in American life."
That's one of the main conclusions in today's The Atlantic Cities article "The Real Boundaries of the Bible Belt," along with this:
Gallup notes the relationship between religious intensity and American voting patterns, with the most religious states generally skewing Republican and the least religious trending Democrat.
Of course, these findings don't surprise me—at least not in that shocking What?!? sort of way. But no matter how known the statistics are, they're something I can't get used to, or accept.
That's where I think the real danger lies when it comes to our increasingly polarized society—not that patterns exist when it comes to geography, race, religion and politics, but that we gradually begin to accept them and assume. Even if we don't like the patterns and stereotypes. Even if we personally know people in the South who don't go to church, or Christians who vote democrat, or churches where black and white people come together to worship and create meaningful community. We still have a way of letting go of the Why? and But, what if?
When we do let go of those questions that tug at us, the strong current of popular assumptions and thought pulls us into that accepted groove—the path of least resistance, where there are fewer questions, fewer divergent paths. And like water finding its way down a mountain, as more of us enter that groove, we carve it deeper, faster, until we've almost completely negated the possibility of divergent paths.
Sure, the fact that there's a correlation between religion and geography might be "just the way things are" (and have always been), but that doesn't mean we have to be OK with it. That doesn't mean we should stop telling stories of people who are living out something different. That doesn't mean we should all just find our like-minded comrades and hunker down for the fight.
Because here's one thing I deeply believe : That map? Those "fault lines" formed by religion? They're not what God wants for us. Not even close.

Similar Posts: