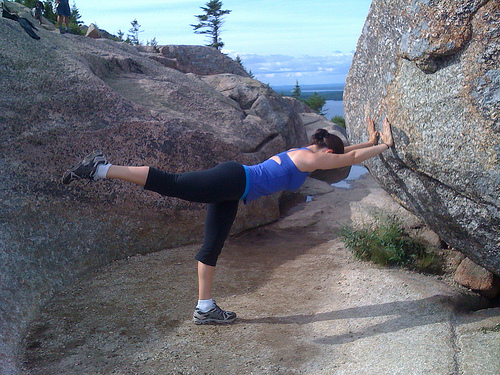 Tomorrow is Ash Wednesday. It seems like the only thing I can count on about Lent is that it sneaks up on me and takes me by surprise.
Other than that, there are no rituals or traditions I know I will instate. Sometimes I eat pancakes on Fat Tuesday, some years I don't even think about what I eat that particular day. I have gone to Ash Wednesday services at Catholic churches and been marked by ashes, after a quick Internet search to see who's doing an evening service that fits my schedule. I have also walked through plenty an Ash Wednesday without stepping foot in a church.
Some years I have tried "giving something up" for Lent, even though I did not grow up in a church or family that promoted that. My first such Lenten experiment involved giving up cream in my coffee. I thought the new bitterness of my favorite beverage would daily remind me we were in a different season, one focused on Christ's suffering (I'll admit, I also thought I could cut some calories and maybe give up cream for good, but no…). A few years later, it occurred to me that Lent should help me be a better person in a more direct way, so I tried giving up my typical impatience and frustration behind the wheel of my car. Another year I tried giving up old hurts and bitterness, which was really more about adding something for Lent—more forgiveness.
And still, there have been many other years when I have not given up (or added) a thing. Either Lent simply caught me by surprise (once again), or the imposed practices and observances felt hollow and forced. I wasn't in the mood to walk through rituals just for the sake of ritual.
Can we do Lent without the guilt and heaviness?
This morning, the annual Lenten surprise, followed closely by heaviness, hit me. The heaviness comes from knowing that it's time to try again to figure out what Lent means to me—or at least what I want it to mean to me and how I can help myself get there. It comes from knowing I'm going to feel guilt one way or another—either from not observing Lent the right way or not observing it at all. And I think some of the heaviness comes from feeling annoyed that this guilt seems to be a part of the Church's design for Lent. I do just fine on the guilt front all by myself, thank you very much.
So I was intrigued to see a tweet by my friend @hopefulleigh: Maybe this is why I don't observe Lent? Good thoughts. Don't Get Caught In The Lent Trap
It was just what I needed—a friend who comes right out and says she doesn't observe Lent, and a post by a pastor explaining Lent in a way I can begin to understand, and the "trap" in a way I can feel good about avoiding. Here's how Pastor Mark Sandlin puts it:
Done right, at least by my assessment, Lent acknowledges the places in our lives that we are falling short of God's desires for us and strives to remove the things that cause those places.
Focusing not on the isn't, but on the is
It's not a test. It's not about depriving myself, or proving anything to anyone. It doesn't have to begin at some magic time tomorrow, and it need not involve the exact same practice for the next 40 days. It's a framework, a mindset.
For me, I'm starting to think Lent is a time to be reminded that God has so much more in mind for me—more joy, more peace, more important, rewarding work. I just need to identify and weed out the things that are getting in the way. I'm not saying that's an easy task, I'm just saying it's an organic, gradual, changing task—one that is sure to move me, by baby steps, not just closer to Easter, but closer to God.

Similar Posts: