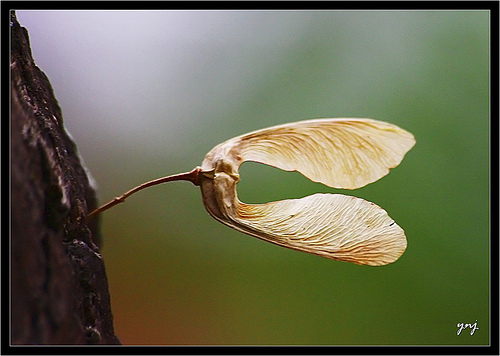 The past few days I've been pondering "possibility," especially as it relates to love.
It all started at my church's Bible & Beer gathering last week, where we were talking about God's love (how's that for a neat and tidy topic?). The conversation started with how God gives love and reveals his love for us, which naturally led us to Jesus and his amazing brand of love.
This is the best sort of faith talk to have—the kind that fills you up and gives you glimpses of what that elusive word "grace" is all about. But then we had to ruin it all by taking a look at ourselves, and our own part in this great love story. What do we do with all the love we've been given by God? Do we hoard it or share it? Who do we share it with? And how?
What a downer, to go from the most perfect examples of love to the most imperfect. Because, as you can imagine, we concluded that we sort of suck at love, especially when it comes to loving the "unlovable"—those who are least like us, who most annoy us, who disagree and even seem out to get us. Our capacity for loving them seems pretty much non-existent. We also decided that it's difficult to love (really love) people we don't know, whether they seem potentially unlovable or not.
As Christians, we're supposed to love everyone, but if we're being honest, how can we claim—or even hope—to really do that?
The beauty of grey
That's when the idea of "possibility" entered my mind.
To me, possibility resides squarely in the world of grey, which I think is an important space for Christians to be OK with. Why? Because the world of grey is fluid. It allows for change—changed circumstances, changed minds, changed hearts. It might not be as emphatic or conclusive as we'd like, but it protects us from being dishonest in our emphatic proclamations—I love everyone!—while simultaneously protecting us from making negative conclusions that back us into corners and close doors.
Instead of insisting on black or white conclusions—I do love her or I could never love her—we need to be comfortable taking some time in the grey. That's where the possibility of love is, and I'm beginning to think that possibility has power, in and of itself. It's more than just a holding pattern.
When I'm wondering if I can love a person, what if I took myself and my opinions and issues out of the equation for a moment, and just sat with this: God loves that person. Which means that person is lovable. Which means it is possible that I could love him, too—if I knew him like God knows him, and saw him like God sees him. Of course, God's love is beyond our comprehension or replication, but I think embracing this possibility of love has the power to transform our hearts and relationships into something more real and whole. I certainly don't think it could hurt.

Similar Posts: