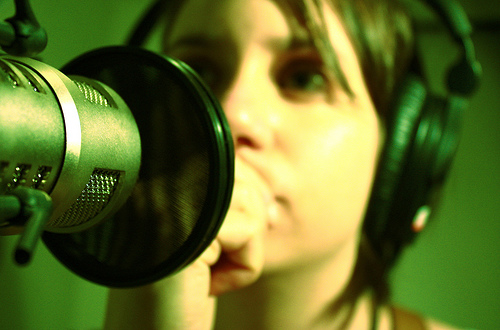 After graduating from college, I worked as a newspaper reporter for a few years. It was the writing, of course, that drew me to the career in the first place, but soon it was the interviews that inspired and energized me most.
Day after day, I went out into the world, met strangers, and asked them questions. Lots and lots of questions. Questions about where they came from and what they do now. Questions about what they think and how they feel—what their biggest hopes and fears are, and what makes them mad. It was like having a backstage pass to the most fascinating show on earth.
It's been several years since I worked in newspapers, but I've taken my love for asking questions into the rest of my life. I believe it's a powerful thing—to ask someone who they are and what experiences have made them that way, and to listen, fully, so they know without a doubt they've not only been heard, but also understood.
How asking and listening transforms our world
Three examples of the power of asking and listening come immediately to mind:
- The first is a really simple and brilliant interactive project from The Atlantic: What People Don't Get About My Job. The content is drawn from readers who responded to this prompt: "Tell us what people don't get or appreciate about your job." In other words, how are you misunderstood? Taken for granted? Disregarded or disrespected? What a powerful idea—to give people an opportunity to voice those frustrations, while developing and honing compassion as we read about the construction workers and IRS employees and movie theater clerks who share our world.
- The second example, the StoryCorps project, has been around for a while, but I LOVE the concept and everything it stands for. As it explains on the website, "We do this to remind one another of our shared humanity, strengthen and build the connections between people, teach the value of listening, and weave into the fabric of our culture the understanding that every life matters." Sounds like a pretty good definition of compassion, doesn't it?
- Finally, I'm really excited about this upcoming book about depression (full disclosure: my story is included). It's called Not Alone, which seems like a pretty good description of how compassion feels: it makes you feel less alone. I don't know about you, but it's not so much that I wish I was "normal"—I just long for compassionate company in my "halfway normal" state.
What has helped you become more compassionate?

Similar Posts: