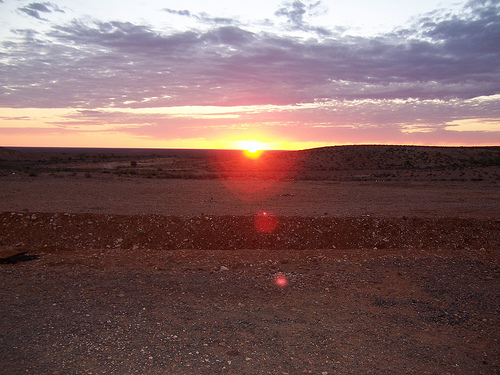 I think it's safe to say we're all familiar with the curse of the 24-hour day, right? There's never enough time, so we have to do the dance of prioritizing, and pushing things to the back-burner. (I'm in a phase of my life when I feel that curse almost every day.)
How do the priorities shake out? In a busy household with kids, they tend to look like this: Buy, prepare and serve healthy meals; transport kids to violin lessons and soccer practice; herd kids into showers and baths; trim toenails before they poke through shoes; guide kids through a tricky set of math problems; do a load of wash so there's clean underwear in each dresser; get everyone to bed at a decent time, in hopes that all are healthy and ready for the next day.
What usually gets back-burnered? The long walks and deep talks. The lazy evenings spent lounging together in the living room. The open-ended time for dreaming and laughing. Sure, those meaningful moments can fill in the cracks of busy days, but they need a sense of unhurried time and open space to really flourish.
The same sort of thing happens with my work. Urgent deadlines, client requests, and emails that must be answered fill the top of my to-do list. Blog writing gets squeezed in (often at the expense of sleep, or time spent with my husband), and that longer, deeper, important writing gets pushed aside. It too needs unhurried time and open space to really flourish.
Seeking a new sense of time in the Christian life
So how does this all translate to the day-to-day Christian life? How do we prioritize? What seems most urgent, and what gets back-burnered?
Jason is in a Bible study that just finished reading the book of Acts. One of the things he said they noticed, as they were looking back on the book as a whole, was this sense of "divine time." The early church in Acts doesn't seem to have a game plan—a clear timeline featuring a checklist of goals with cities to cover and people to reach—as much as they have a state of being within an open-ended understanding of time. Divine time, not human time.
Yes, there's an urgency behind what they're doing, but the urgency is driven by the message and the individual relationships, not the clock or calendar, or numbers of any kind.
Tying urgency to the heart, not the clock
Somehow, Christian evangelical culture seems to have adopted a very human, time-based urgency—one that's driven by a belief that "I could die tomorrow" or "the world could end tomorrow" so I have to "get it done" today.
It's true, we don't know how much time we have on this earth. And it's true that Jesus told his disciples to go out and "make disciples of all nations." (Matthew 28:16-20) We shouldn't be casual about that call, but we also shouldn't be rushed.
When we rush the work of Jesus (who, by the way, never seemed rushed), we miss the deep connections, the below-the-surface conversations, the people and issues that get cast aside and overlooked. We spend our time doing the Christian equivalent of folding clean underwear and clipping toenails, and we miss the opportunities to ask questions, tell stories, and really listen, the way Jesus did.
Do you think it's possible to separate "urgency" from the clock and calendar?


Similar Posts: