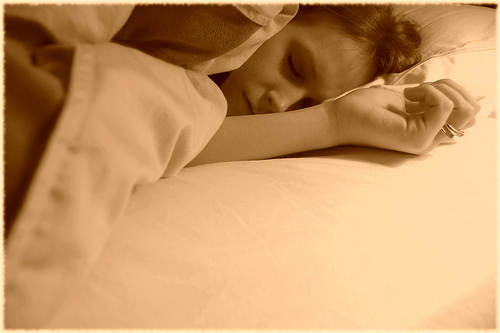 I woke up this morning with that "another day, another dollar" feeling in the pit of my stomach. Except it was more like "another day, another blog post that brings no dollars."
During four years of blogging, my joy in shaping ideas and crafting sentences, then sharing in conversation with my readers and hearing your stories, has been all the benefit I've needed to offset the "costs" involved in keeping up a blog. But something has shifted this summer and I've been trying to figure out what it is.
One thought is that I've simply run out of material. I took about 15 years of my adult life experiences and spent four years writing about them; now the tank is empty and I need to stop looking into it expecting to miraculously see more fuel. This theory hardly seems likely, though. Each day is full of new experiences and conversations, new ways of looking at and thinking about old things. Running out of material is impossible.
I must admit, I've also wondered if I've forgotten how to write—that I've lost track of the magic involved in translating ideas into words that engage, inspire and entertain. But this doesn't seem likely, either. I've had this worry before, and each time I've eventually realized that the longer you work at writing the more skilled you become, in a way that can't be "undone." The inspiration might escape you, but the ability doesn't.
Fatigue: Weariness without an end in sight
Then today, when I was poking around on Twitter, I ran across this post by Chris Brogan on Social Media Fatigue. Fatigue. That was it. I can even trace at least part of the wall I hit this summer directly to social media fatigue—my dismay over the never-ending string of social media wagons to hop on. I do Twitter and Facebook, and I have my blog. I added LinkedIn a while back (even though I'm never quite sure what to do with it) and then Instagram. I'd like for that to be enough, but now, all of a sudden, everyone is grading each other on Klout and creating circles on Google+. Will it ever end?
As Chris Brogan says in his post:
For a lot of people, the fatigue comes from that sense that they're doing all the work, but not seeing the results. For another group, it's that feeling that we've all done this before, so why do it again? For others, it's just that we're getting to the point where we feel maybe that we've shared all we can think of sharing, and we're tired of rehashing the same old things over and over again.
Yes—to all of the above, at least to some extent. I'm craving projects that involve building something clear—creations with an end goal or finished product to celebrate. What is that ultimate goal here, or on Twitter? Will I ever "arrive," and what would that even look like?
The thing about fatigue is that it seems to have more to do with your mental state surrounding circumstances that it has to do with your ability or skill level. Fatigue thrives in "straw that broke the camel's back" situations. You're working away at a project around the house, or some plan for personal improvement. It's hard work, but you know what you want and why you're doing it, and you keep plugging away. Fatigue hits you when you face just one more setback, one more hurdle, one more frustration or new complexity to the task—when the light that was at the end of the tunnel disappears.
Letting go of the medium to focus on the message

Brogan's suggestion for countering the fatigue seems a bit oversimplified, especially in my current cynical state, but I also know it's something I need desperately to do right now:
Wake up. Move away from what everyone else is talking about and toward whatever is worthwhile, interesting and important to ME. Stop focusing on the medium and the tools, and instead focus on what I want to say—what I need to say—and how best to share it.
I think I need to meditate on that before I write another post.

Similar Posts: