I vacated my blog last week, without any real preparation or plan for what would happen here while I was away. At first I was feeling guilty about the abandonment (because guilt is often my first impulse), but then, as the vacation week progressed, I began to think more about what it really means to vacate your regular life for a while.
Sure, vacation involves a lot of packing and planning, but it also means leaving behind all kinds of baggage—well-worn routines, the clouds of obligation and responsibility that hang over you, the "regular" way of looking at the people and scenes in your life. Letting go of the blog for a week—not just taking the week off, but also relieving myself of the uber-responsibility involved in planning ahead—was an important part of the vacating. I feel ready to dive in again, even if I don't feel exactly rested.
Because I've got to admit, I'm pretty worn out. That's the irony—many of the most refreshing vacations aren't at all restful. Our vacation this year was an adventure into a more simple way of life, yet the very things that are more "simple" (like a rustic cabin with no running water, or sleeping on the ground in a tent) also make vacation more exhausting. I've given up on the grand expectation that vacation will be restful in traditional ways (ie: more sleep), and have decided that the rejuvenation comes from the process of vacating our "normal" lives in ways that make us see, appreciate, and experience the world anew.
For my family last week, our process of vacating included working together without the help of modern conveniences like dishwashers or running water…
Donning special gear to explore a new terrain…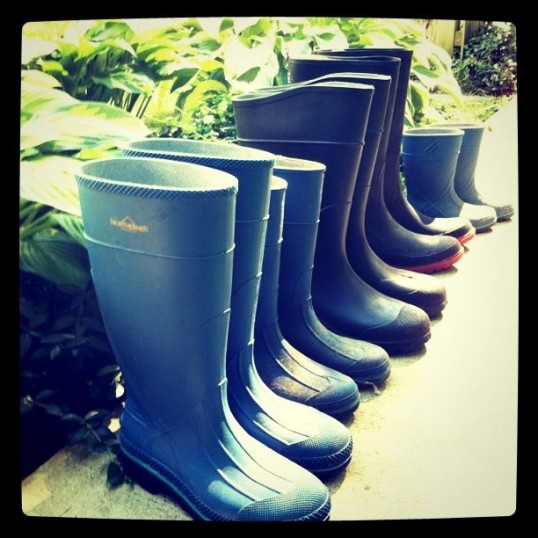 Being refreshed by nature and unstructured play…
Remembering what it's like to feel small and quiet…
Making a home together in a new place and a different way…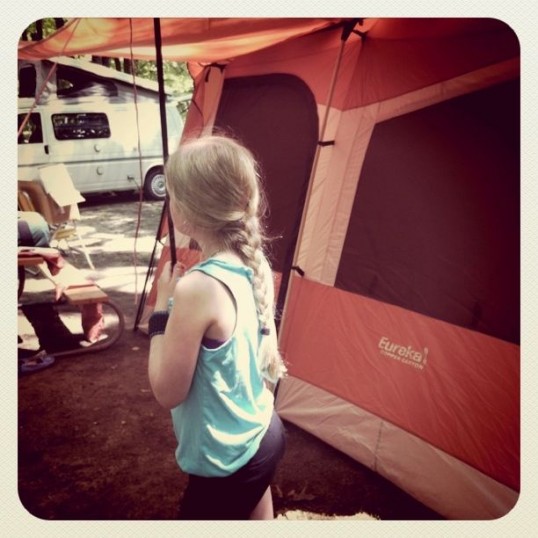 Appreciating small comforts in the great outdoors…
Contemplating life from different angles, by virtue of being in a different setting…
There isn't one best way to vacate—it depends on who you are and what your day-to-day life involves. So what does vacating look like for you? Or how might it look if you could make it happen?

Similar Posts: