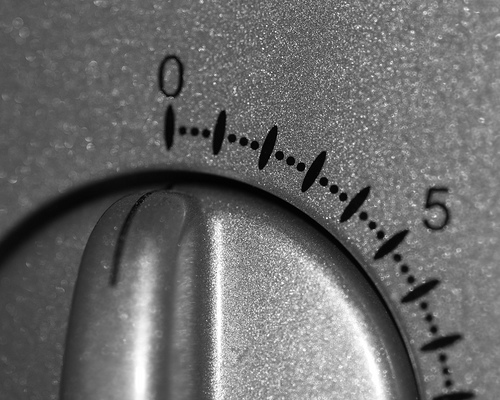 There's not much I don't love about Fridays, but I've always found them tricky from a blogging perspective. Sometimes I write posts that feel too serious and weighty for a day that's supposed to be fun. Other times the posts I write seem too long for end-of-the-week attention spans. Lately, more often than not, I end up not posting anything at all on Friday. I'm either too busy trying to finish up the week's client work or I'm too burnt out from getting through the week.
Today, I was inspired to try something my blogger friend Suzannah does: Five Minute Friday. The idea comes from Gypsy Mama, and involves throwing "caution (editing, revising, and worrying) to the winds" and just writing your heart out on a provided topic—for five minutes, flat. This could be the solution to my Friday blogging issues, eh? I've decided to give it a try. Today's prompt from Gypsy Mama is "five years ago." Here I go!
———–
Five years ago I was in a new relationship, driving up to Chicago with this man who made my head spin and knees weak and heart constrict and feel expansive all at once. I still could hardly believe he existed.
It was our first getaway together—we had tickets to hear a couple of bands we liked play at the Empty Bottle. You know that moment, when you not only know in your heart something is serious, but you're also acting on it—acknowledging it? It was that moment.
It would have been completely exhilarating, but I was sort of miffed at myself. Not long before that I had pretty much given up on love—at least real love, the kind that would lead to any sort of meaningful, grow-old-together relationship. I had been divorced, I had dated various people and been entangled in that necessary post-divorce relationship (and then untangled). I was sure I would never marry again. Hadn't I learned my lesson?
I had also given up on God not long before that. I still believed in him, I guess, but I wasn't sure what he wanted from me, or where he was taking me. I felt like I had trusted him and been let down, so I wasn't going to expose myself again to that.
But the past few months, everything had been starting to shift around me. I began to feel like maybe I could trust Love again—open myself up and travel along that road, with guidance from God and a companion at my side.
———-
Notes:
1) That was hard! Five minutes go by in a flash!
2) Jason and I got married a year and a half later.
3) Yesterday we drove up to Chicago to hear a favorite band play at the Empty Bottle. Until I saw Gypsy Mama's prompt and asked myself what I was doing in 2006, I didn't realize we were mirroring that first trip, five years later almost to the day!

Similar Posts: