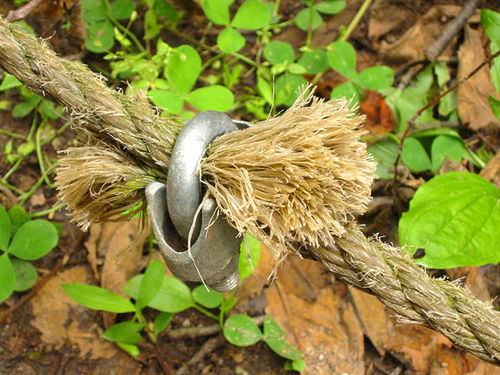 I have to admit, I was overwhelmed by the comments on my previous post, Why I care about divorce stories, not statistics. I was overwhelmed in the best possible way—by the sincerity, the support, the vulnerability, and the sheer number of comments (I'm thrilled if a post I write elicits 10 comments, so triple that and I'm pretty much stunned).
As I think about all of that goodness, I can't help but wonder: What exactly about that post inspired so much sharing?
Of course, it's a post with a clear theme: divorce. That has a way of identifying a defined group of people who come out of the woodwork because we're always longing to feel less alone. And maybe there was some element of caring for and protecting me, at a time when I was feeling a bit wounded by the Huffington Post commenter.
But several of the people who  commented don't have a personal divorce story, and I don't think they know me well enough to feel naturally compelled to protect me. There must be some broader truths at work. I took a look at your comments, and these universal feelings stood out:
1. We're all uncertain and afraid as we face big decisions. We're forced to make decisions all the time. Some of them affect not just the trajectory of our own lives, but also of the lives of others, like our children. As one commenter, Robin, wrote: "I was completely broken inside and unsure of whether or not I was doing the best thing for my children." We desperately want a crystal ball to help us see the future and do the best thing. The last thing we need after we've made a hard decision is someone claiming we made the worst decision.
2. We all realize that life is capable of taking the most unexpected turns. As ThatGuyKC wrote: "I never thought I'd have parents who were divorced or be a stepdad myself…." We know what we want for our lives. In fact, we probably have fairly clear pictures in our minds of how we imagine our lives will look. And in some respects, we might succeed in living out that life, at least on the surface. But then we meet someone who has cancer, or whose child has a birth defect, or someone who gets a divorce or has to foreclose on their home. We realize they never imagined their lives would take those turns, and we're left with more compassion for others and more respect for the fragility of our own lives.
3. We're sick and tired of being judged by people who don't really know or care about us. Kirstin wrote "I'm always surprised about quantity of judgmental second-guessing that surrounds these issues." The Modern Gal wrote about her frustration with people who shame others to get them to do what they want: "The holier-than-thou judgment seriously bothers me." And Jen contrasted what we tend to do with what we should do: "So easy to have an opinion from the outside. So easy to judge the life others live. Much harder to open our hearts and minds, much harder to push ourselves aside and to find love." I think that's something we can all relate to, on both sides of the issue.
4. Finally, we crave redemption stories. Paul Merrill described it this way: "…a beautiful picture of how God can redeem hard situations."  Even more than happy, perfect, ideal versions of life, we want to hear about hope in the midst of the unexpected, messy, disappointing parts of life. We want to believe that just as life can take nasty turns, it can also take turns of beauty and renewal that are beyond our wildest imaginings.
Thank you for joining me on this trek, and for being open and honest about your own struggles and joys.

Similar Posts: