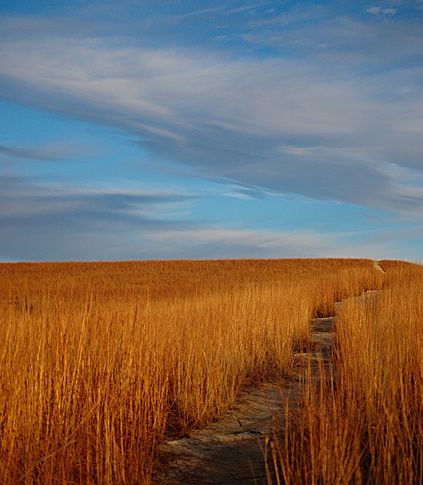 I'm not really into resolutions or predictions or big life changes at this time of year. I mean, I definitely take a step back and reevaluate my life, but with caution—I think I've been burned by January one too many times.
But I really shouldn't blame New Year's Day. Probably the better way to put it is that I've burned myself too many times, thanks to the hopes and ideals attached to the New Year. My expectations are too lofty, my self-critique too harsh, my goals too impossible. A week or two in, and I feel like an utter failure and throw in the towel.
Almost as good as a do-over
Even though I know better, this year I'm feeling an exceptionally strong pull toward the idea of "turning over a new leaf." There are so many things about my life right now that I'm not happy about (as I've written about a lot, lately, it seems).
Last night, as Jason and I traveled home after spending a few days with his parents, we talked about the things that were getting in the way of a happier life, like the one we remember from our first two years of marriage.
For starters, the house always feels on the brink of disaster, and each night when we should be relaxing we're frantically cleaning the kitchen, paying bills, folding laundry and making lunches. The kids aren't helping out enough, and they're going to bed too late, which eats away at our precious couple time. I'm not using my time efficiently, which means I'm working in the evenings more often than I'd like. Jason is traveling a lot and going to a lot of meetings in the evenings and on weekends, which wears him out and leaves little time or energy for home maintenance or fun. We don't do enough family activities and outings, we don't get enough exercise, and it seems like we're always worried about money. Ugh!
Gathering so much longing up into a single word
In past years, I would have turned that self-critique into a to-do list of resolutions, looming ahead of me like an insurmountable range of mountain peaks.
But this year, I want to take a different approach. I want to find a single word that represents what I want more of in my life, and I want it to become my focal point, my mantra.
And I think that word is "space."
Like the prairie that surrounds my town.
Like the sky on a clear spring morning.
Like a new notebook waiting for my thoughts.
Like a day stretching ahead without commitments.
Like the warm glow of contentment laced with hope.
S  P  A  C  E
Just seeing it written here—just saying the word to myself—makes me feel calm, like I can breathe deeply, expanding my lungs and my sense of self, just because I'm existing in a more expansive space. Less clutter in my house, more space to move as the spirit leads. Less clutter in my schedule, more space to think freely, and to feed my relationships and heart. Some of these ideas feel like literal interpretations of space, others are more conceptual, but they all have the same effect. <insert peaceful-calm-contented sigh>
If you had to take your longings for the new year and boil them down to a single word, what would that word be?

Similar Posts: