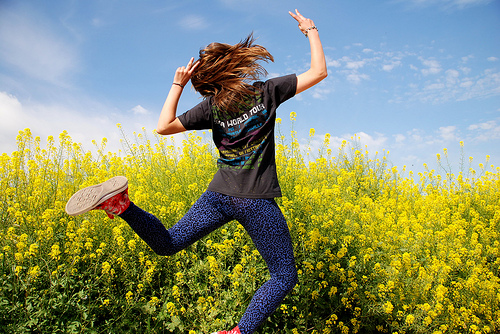 Today, not surprisingly, I'm reflecting on what I'm thankful for. And not surprisingly, the things I come up with when I'm forcing the issue seem typical and cliche. Food. A comfortable home. Family and friends.
I am thankful for those things, of course, but I was also wishing I had a gratitude journal to reference, to help me more fully explore and express the day-to-day blessings that feed and sustain me.
Then it occurred to me: What if I looked back at my blog posts over the past year? Would they serve as a less-typical gratitude journal, of sorts?
They did. Here are some of the things I've been grateful for this past year, along with the posts that inspired my list.
- For a family and in-laws who love me for who I am, and who I genuinely enjoy spending time with. (Sometimes life snowballs in a good way)
- That there is joy to counter the world's darkness. (Bridging dark to light)
- For a church family that is not perfect, and doesn't pretend to be. (Perfection: do not attempt at church)
- For my Grandma June, who died in January 2010, and the amazing legacy of joy she left. (Talking to my kids about death)
- That God created each of us to be individuals—there is no "right" way to be, other than to be ourselves. (God doesn't make cookie cutter hearts)
- That I have been able to share my struggles with depression, helping others feel less alone. (Bringing a dark secret to the light)
- For continued grace in the midst of less-than-perfect circumstances. (Divorce, blended families & that "strategy" known as grace)
- For apologies and new beginnings. (Dumpsters, an apology & a chance to start again)
- For delicious meals and friends, old and new, to share them with. (Feasting with strangers)
- For Jason, my wonderful husband, and our marriage. (Gardening and marriage)
- For the wonderful opportunity to be a mother—and for my mother. (Moms need moms, too)
- For strangers who offer grace, and my ability to receive and pass it on to others. (Monday's unlikely Samaritan)
- That I can learn from the lessons I teach my kids. (From badditude to gratitude)
- For all of YOU—my online community via blogging and Twitter—and the ways you feed my thoughts, encourage and inspire me. (Ten questions for YOU)
Happy Thanksgiving.

Similar Posts: