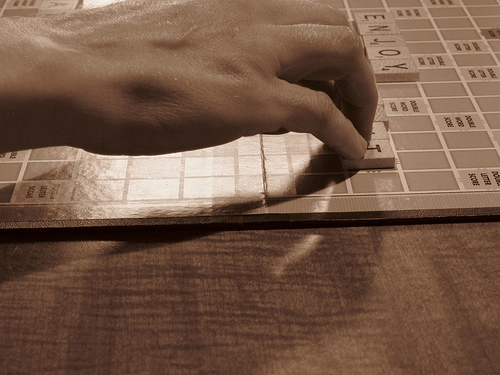 The typical American family is too busy—that's nothing new. In fact, we've pretty much absorbed busyness into our psyches.
I've always assumed we accept this busy pace because we're not sure how to fix it. We examine the problem, but it feels impossible to change, so we carry on. (After all, there isn't time to fully ponder these things.)
But it just occurred to me that maybe we're approaching the problem from the wrong angle. Maybe the real issue is that we don't have a clear vision of what we're missing in our too-busy lives. It's not that we're incapable of making changes, we just aren't convinced that those changes will be worth it. We've lost track of the beauty of a less-busy life, to the extent that we've stopped longing for those things that never materialize in the midst of a frantic pace.
Here are a few things I know my family misses out on when we get too busy. Perhaps naming them and remembering why they're important will stir up a new determination to reclaim them.
Good food
This is an important one in our family—that we eat well and eat together. It takes time to plan a high quality, delicious meal, to shop for the ingredients, and to prepare it. Of course, when we get really busy, people still manage to eat. Sometimes they even manage to eat a moderately well. But even then, what's lost is the incentive to sit down as a family and eat together, talking about the day and nurturing our hearts and minds as we nurture our bodies.
True conversation
In our family of five, communication is vital to making sure the household runs smoothly. It's not that we stop talking to each other when we're busy, it's that we stop talking about things like feelings, hopes and ideas. When we're busy, all of our talk is business: "Did you pay that bill? Should we make dinner plans for Friday or Saturday? When are your cross country meets this week?" During less busy weeks, we can get that necessary business out of the way and still have time to talk about other things—what we're reading, something we heard on the news, a frustrating interaction we had, or an idea or project we'd like to pursue.
Communal pastimes
During busy times, we're all running in opposite directions. Even when we're home, we're focused on individual pursuits, just trying to stay on top of life. When we're less busy, though, the homework and dishes and instrument practicing all get done with time to spare, and we're able to do something together—play a game, make cookies, or take a bike ride.
Spontaneity
Keeping a schedule is important, but it's easy to fall into the habit of seeing every empty slot as one waiting to be filled. When we're too busy, filling those slots becomes a necessity. We need to claim every spare moment if we're going to fulfill our commitments and responsibilities. But empty, unplanned blocks of time are beautiful things in and of themselves. They allow us to extend a last-minute dinner invitation, to take advantage of a beautiful evening by heading to a park, to take a nap or or to work in the yard—not because we have to, but because we want to. Unplanned blocks of time also allow for something else that's beautiful and far too rare: Peace and quiet.
What about you? What valuable things do you sacrifice when your life gets too busy? Are they worth fighting for?

Similar Posts: