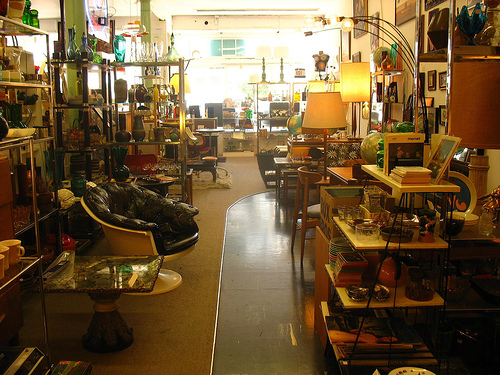 Yesterday on Twitter, @kathrynhawkins asked the question "Why is it 4 times harder to write a 250-word article than a 1,000-word one?"
I laughed—it's so true, and truth can be really funny when it suddenly stops lurking around in the shadows and looks you full in the face. My response was this: "ha! so true! mostly because being succinct is a much bigger challenge than saying it all. we don't like making choices."
I found myself mulling over the question as the day went on, and I decided the issue has two parts: The first part is that we want things to be easy. Yes, this could be another way of saying we're inherently lazy. We do the brain dump, get an idea down, and we want to believe our work is done.
And let's face it—it's hard to say or do anything really meaningful, that manages to dig beneath the surface, with less. Sometimes, as writers, it feels like we have two choices: Long and colorful prose, with personality, details and emotion; or short, plain, rudimentary sentences. Of course, that's not true. Those are just the easier choices. To achieve a hybrid takes work (and maybe—just maybe—we are prone to laziness).
Creatures of habit and sentiment
The second part of this problem is that we become attached to things, ideas, for the wrong reason. They comfort us, and become our blankies. We get used to them amazingly fast, and then we fail to see their original purpose in the larger context, if they even had one. Critical thinking goes out the window, and all we can see is the imagined hole they would leave if we had to do without.
I've been working as a writer for more than 15 years now (eek, I'm old!), so I've learned a thing or two about letting go of words. There are plenty of people in my life—graphic designers, clients, editors—who are eager for me to get rid of as many words as possible, for good reason. For the most part, I just don't have the luxury to indulge myself and say everything I feel the urge to say. That doesn't mean it's easy to cut ideas down to the bones, and then try to put some scraps of flesh back on them, but it's certainly easier for me than it used to be.
But in other areas of my life, it seems I've learned nothing about editing. As I said in my tweet, "we don't like making choices." We can't bear to think of the work it takes, or the hole that might be staring at us when we're done. That hole represents regret—even just the possibility of regret, that we'll get rid of something we'll later wish we had.
What is the meaning of all this stuff?
Jason and I have spent the last few days "thinning out" the rooms of our house. We're getting photos taken today, so we can put the house on the market (just to see what happens, in hopes of being able to buy something with a bit more space and at least two bathrooms). We're not really getting rid of much stuff right now, but we are going through things, room by room, and asking ourselves those critical questions: How much do we use this? How much do we love this? How much would we miss it? How critical is this to making this house feel like our home?
I can be somewhat ruthless with these types of questions as I write, but oh, a house full of stuff is a different story. Because it is a story, you know. That's why convincing 10-year-old S to get rid of anything is like pulling teeth—she lives her life in story, and sees all of her things as characters, symbolism, flashback, metaphor, and, of course, setting.
I'm learning a lot, though, as I talk her through it. I can definitely empathize with her emotional stance, but I can also rationally see through to the other side—to a place where the most essential, meaningful, rich ideas are not only preserved, but allowed to shine. It's this vision that will keep me editing away, bit by bit.

Similar Posts: