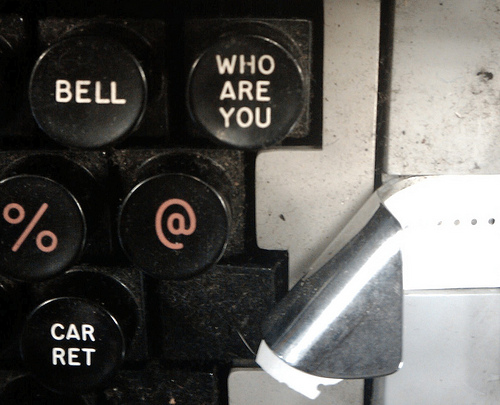 I'm taking a two-week blogging hiatus—the first time I've done this since starting Halfway to Normal. After coming up with a variety of possible things that could be happening on the blog while I'm away (from guest posts to republishing old posts to doing nothing at all), I decided I'd really like to open the floor to you, my readers. This week's post includes some questions for you—things for you to ponder, reflect on, and share with the rest of us. I always want to know more about you and what you think. Next week I'll open the floor to questions you have for me. When I dive back into blogging, I'll do something with all of the content and questions you've shared. Enjoy!
* * * *

One day after I had been blogging regularly for many months, I suddenly recognized how surreal it was to be pouring my heart and soul out to hundreds of people I don't actually know (at least not in real life). I set out to discover more about you, by writing the post  Becoming (slightly) more than a face in the crowd:
I find that I'm becoming more open-minded about creating bonds of friendship with people I've never met in person. At the same time, though, I sense how old-fashioned I still am about friendship, and how I'm grasping for ways to "bring it home" with people I'm getting to know on line. I want to pick up the phone or get in my car and meet you halfway. I feel compelled to put a stamp on a card and send it to you snail mail, or do anything that makes me feel like we're actually connected, and I know you a bit better.
In that post, I asked people simply to tell me something about themselves—random or profound, big or little. This time, I'm giving you some thought-starters, because I like that sort of thing. If you want to just answer one or two, that's fine—you certainly don't need to respond to all 10 questions here, but I won't complain if you do. :) Happy thinking and writing!
1. What simple pleasure would you miss most if it was no longer a part of your life?
2. What was one of your prized possessions as a child or teenager?
3. Name a book you've read (or movie you've watched) multiple times.
4. What is your current career/vocation? If you could try another one, what would it be?
5. If you could take a six-month sabbatical, where would you go and what would you want to do/learn/study?
6. In your opinion, what is the quintessential comfort food?
7. What was a formative moment or turning point in your life?
8. Do you have any regrets that are particularly difficult to shake?
9. If you could be really talented at a skill of your choice, what would it be?
10. If you had to choose one word to describe what you hope your life is like in 10 years, what would it be?
(Oh—one more "getting to know you" thing. If you're wondering why some people who comment on my blog get pictures of themselves, and others don't, it's because they've signed up at Gravatar for a globally-recognized avatar. Check it out! I'd love to see your face, or at least something that visually represents you.)

Similar Posts: