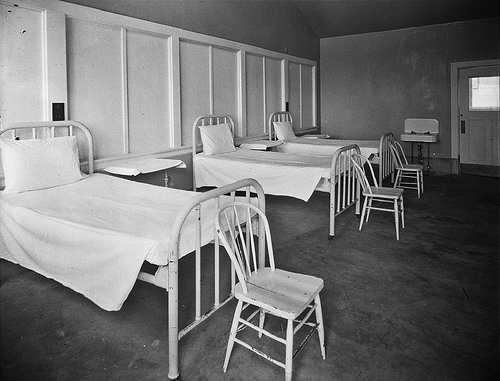 I went to the Festival of Faith & Writing to grow my mind, but in many unexpected ways it also broke my heart—broke it then massaged it and put it together again.
In the midst of conversations about book writing and agent-searching, the creative process and the faith process, I had some really heavy conversations with friends, old and new.
At one dinner, a friend told me about how she still grieves for her son every day, years after he died at the age of only 17.
At another dinner I caught up with a college friend, hearing details about the decade she spent fighting and recovering from the leukemia she was diagnosed with at 29, when her own daughter was only one.
And then there were three significant—all completely unexpected—encounters with friends who I felt had judged and abandoned me after my divorce in 2003. We hadn't spoken since, but we were suddenly given the chance to begin sorting through the pieces, and move toward healing.
I was emotionally spent.
Fact: There's no shortage of brokenness or healing in our lives
One of my favorite sessions at the conference was with Sara Miles, author of Take This Bread and Jesus Freak. In her talk, "Beyond Cure: Narratives of Healing," Sara said "God is always in the business of making a whole—of pulling together what has been torn apart." But "healing is not the same as cure," she added.
I couldn't help but think of the hope I had for a cure when I moved to Illinois in 2001. I knew exactly what it would look like: My marriage would be magically restored. Certainly that's what God was up to. Instead, I stumbled through a long and painful healing process. It was not at all what I expected, and yet, it left me more whole than I could have imagined.
Sara touched on that slippery aspect of healing, too. Healing, she said, often doesn't look anything like we think it will or should. We assume, for instance, that healing for an alcoholic is all about overcoming the addiction. While it certainly might involve that process, Sara said, we have to realize that many alcoholics stop drinking but are not healed. I wonder if maybe we even limit the power of healing when we jump to such concrete, obvious conclusions and expectations (btw, this thought didn't come from my notes, so I'm not sure it came from Sara). We think of the most obvious solution, and that's what we pray for.
Letting go of concrete expectations
Just the other day, I spent some time listening to a friend who is in the process of grieving her life on a variety of levels. When her tumbled words of grief slowed, and she had let it all out, I shared some of Sara's thoughts on healing. Then I asked "What do you think a 'cure' would look like in your life? Imagine it, then let go of it—there's a good chance it's not what you really need."
Next, I asked my friend what she thought healing might look like. "Now try to come up with a dozen alternative routes to healing. Imagine all of the ways you might be healed, take hope in them, then offer them all up. Try to be open to any one of those possibilities—or to something completely different."
What do you think? Does this approach to healing make sense, when you hold it up against your own life? Is it freeing, or frightening, or both?
Similar Posts: