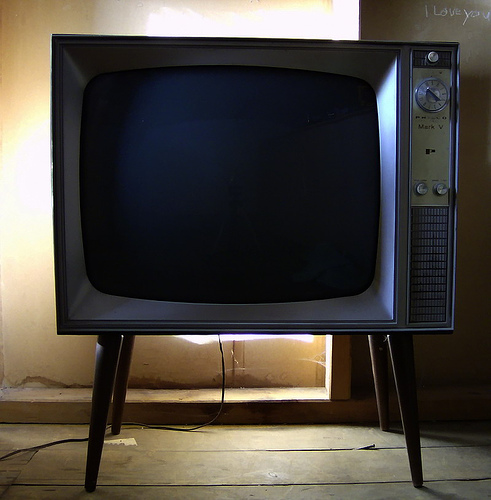 I watched a lot of Mister Rogers in the 1970s, when I was a kid, but I can't say he's crossed my mind much since. Nothing that he talked about really sticks in my mind. What I can recall are things like the tone of his voice, his cardigan sweaters, the "Won't you be my neighbor" song, and the way he always changed his shoes (for me, that was the most fascinating, bizarre part of the whole show—no one in my life changed their shoes upon arriving at a destination).
I guess I must have liked Mister Rogers then, but from my perspective now, I would characterize him as rather bland—certainly not inspiring or radical. I recently read an article about him, though, that has changed my mind. Not only is Mister Rogers an inspiring character, but I think Christians in particular (myself included) could learn much from his life and actions.
First of all, am I the only person who didn't realize Mister Rogers was an ordained Presbyterian minister? Well he was. In some ways that information completely surprised me, but in other ways it make perfect sense. And I admire that about him—that he successfully rode that line. He didn't just go and develop a faith-based show for an audience of Christian kids. Instead, he was able to come up with a plan that encompassed all the parts of who he was, without alienating the broad audience he desired to reach.
As soon as I started seeing Mister Rogers as a potential role model for my adult, Christian self, I kept finding other characteristics to emulate. Here are three more ways I think he can inspire and direct us:
1. Don't avoid the aspects of culture you dislike.
Mister Rogers apparently got into doing television because he hated television. As the mental_floss article says, "The first time he turned one on, he saw people angrily throwing pies in each other's faces. He immediately vowed to use the medium for better than that." In his popular show he covered a range of important topics, from the small, everyday fears kids have to bigger issues, like war and divorce.
What part of culture do you dislike? How might you work to redeem it?
2. Work with the system to affect change.
Not only did Mister Rogers decide to create a quality TV program for kids, he essentially saved public television. The government was threatening to cut funding in 1969, so Mister Rogers went to Washington to testify on the importance of public broadcasting. Not only was funding not cut, it was increased. And Fred Rogers was a relatively unknown guy at the time. Miracles can happen, sometimes we just have to go to Washington (literally or figuratively) to do our part.
If you believe passionately in something, are there people and groups you could be sharing that passion with?
3. Be much more interested in others than you are in yourself.
That's powerful. You know what it's like to sit down with someone who seems genuinely interested in you. They ask lots of questions and are amazingly focused as they listen to your responses. They make you feel like you're important—that you matter.
Mister Rogers apparently took this type of interest in others to another level. I love this story told in the mental_floss article:
Once, on a fancy trip up to a PBS exec's house, he heard the limo driver was going to wait outside for 2 hours, so he insisted the driver come in and join them (which flustered the host). On the way back, Rogers sat up front, and when he learned that they were passing the driver's home on the way, he asked if they could stop in to meet his family.
Isn't that amazing? A person acts that way not because it's "good for business," but because he's genuinely interested in others, no matter who they are.
Are there ways you could cultivate and demonstrate a more over-riding interest in others?

4. Calmly and consistently preach tolerance, every chance you get.
Apparently, Mister Rogers was not just an ordained minister, but he was also a man of deep personal faith (no, these two don't always go hand-in-hand). Not surprisingly, as his show grew in popularity, many Christians saw opportunities to use Mister Roger's influence to their advantage. Here's how he responded, according to the article:
Whenever he was asked to castigate non-Christians or gays for their differing beliefs, he would instead face [those who were asking] and say, with sincerity, "God loves you just the way you are." Often this provoked ire from fundamentalists.
I love that. Don't get mad. Don't get sucked in. Just be subtle, pointed and true.
How might you better respond to Christians who make assumptions about you, and generally rub you the wrong way?
Similar Posts: