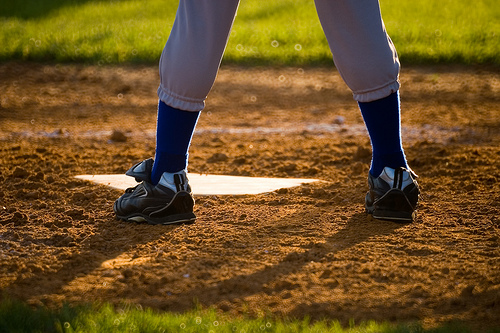 I have always had a place to lay my head, but when it comes to having a place to craft my words, I have been a freelancing nomad.
I wander from dining room table to living room sofa, from a small desk in my bedroom to a small table on the front porch. When nothing feels quite right, I pack up and wander to one cafe or another, or maybe to the library. For about eight months I rented a desk at a local co-working space, but they decided to not renew the lease. Back when I first started freelancing, my desk was in a sun room, which I shared with a lot of toys. I can't even remember where I worked at the next house I lived in, before I bought this home.
For years, I've tried hard to convince myself that being a gypsy writer is perfectly acceptable. In fact, it might be preferable: There's plenty of variety and ways to keep things fresh. Perhaps avoiding physical ruts can keep you out of creative ruts, I hoped.
Longing for home
The reality, though—at least for me—seems to be that without a home base, I feel restless and distracted. Maybe even insecure, and a bit on edge.
Think about what it means to know you have a home and can go there. Home, ideally, is the place where you can let down your guard, open up your heart, and completely be yourself. Even when you're out in the world, mixing things up with new experiences and unexpected challenges, home still waits for you, giving you the rootedness and courage you need.
I think the same goes for having a dedicated space to work. I used to think it was just a practical matter—I didn't like working at the dining room table because there was always a pile of school papers sitting across from me, and my notebook would inevitably get stuck in some syrupy residue that didn't get wiped up. But now I think it has more to do with having the emotional and mental space, which is tethered to the physical space. It's a state of mind even more than a state of practicality.
Carving my nook
Jason and I have been looking at bigger houses that are for sale in our neighborhood, but a week or so ago we decided to make something happen rather than wait for something to happen.
We began brainstorming the space we have in our home, and how it could be radically rearranged. We talked about what my work needs are: how much space I need, what files and materials I need easy access to, how important it is for me to be able to look out a window—not just toward the sunshine, but also toward the activity on our bike- and pedestrian-happy street. We took all of those things into consideration, along with the space needs of our family, and drew up a plan.
On Friday, we made an IKEA run, where we bought a basic shelving unit that can serve as an airy room divider (I already had all of the office furniture I needed). On Saturday, we moved every single piece of furniture on the first floor of our house, completely swapping out the dining and living rooms. On Sunday, we rested (actually, we spent quite a bit of time dealing with all of the randomness that is inevitably unearthed when you move lots of stuff around).
And on Monday? I began my work week anchored in a new home base—a place where I know exactly who I am and what I am supposed to do.
Happy Monday to you all. I hope you have a place that helps you be yourself and do your best work.
Similar Posts: