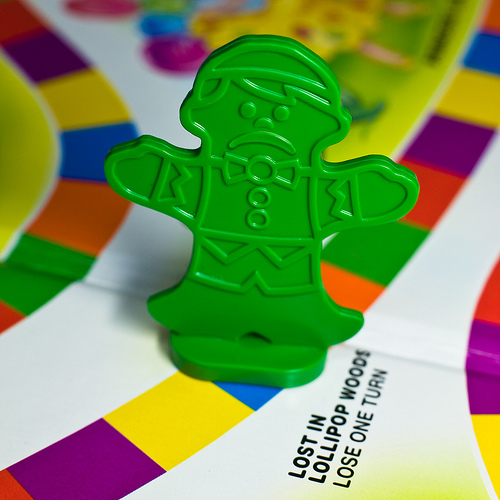 Being the youngest of three sisters isn't easy. Little S has watched her big sisters get iPods and cell phones. She watches as they bike off together to the library or bakery for a treat. She sees them earning and saving money they confidently access and spend as they wish. She watches them do things like play sports and instruments in, what seems to S, an effortless fashion. She doesn't like that they can bike faster, run faster and will always grow up faster than her.
S also plays the family baby card well, though, when she wants to. She is the cuddly cute one who at nine still loves to hold her parents' hands and snuggle in with her biggest sister while they watch a movie. But she knows she is so much more than the baby, so that role only makes her feel better for so long.
S has so many bigger-kid ideas, thoughts, and plans—and they're all her own, not borrowed from any big sister. She loves acting, her skateboard and her pet bearded dragon. She made robot Valentines for her class, and is planning a Greek gods and goddesses birthday party. She's full-to-the-brim with compassion—she got it into her head last year to save money to buy a flock of chicks for a third world family through Heifer International, and tells us she wants to go into the Peace Corps after college. Her big sisters value and admire all of these endeavors, but they solely belong to S. She's her own person.
What does "fair" really look like?
In the end, I think S doesn't really want what her sisters have. She wants the world to feel fair. As long as it feels fair, it doesn't actually have to be fair. The possibility of fairness—the potential—is enough.
Like good parents, Jason and I try to show our kids that the world isn't about what's fair. Yes, we hope it can be more about what's compassionate and kind and just, but those things don't always add up to "fair." Several of Jesus' parables are great examples of that, from the Prodigal Son (Luke 15) to the man who hired workers for his vineyard (Matthew 20).
Part of the problem is that "fair" isn't really as clear-cut and scientific as we'd like it to be. We try to demonstrate this to our kids in numerous ways. Sometimes it's all about being old enough to handle a responsibility, but there are burdens that go with privileges: "Yes, Q is allowed to walk the dog by herself, but it's not just a privilege, it's also a job she's responsible for. Sometimes I ask her to do it when she would much rather sit on the sofa and read."
Other times it's more about an individual characteristic or circumstance that has little to do with age: "Your sister falls apart when she doesn't get enough sleep, so we are more strict about her bedtime than we are about yours, the little sister. You fall apart when your blood sugar is jumping all over the place, so we are more strict about what you eat than we are about what your sisters eat."
But still, the words slip out of her mouth on a regular basis: "It's not fair!"
A birthday gift that demonstrates how the world sometimes works
S turns 10 on Sunday. Yes, my baby hits double digits! And although she will always be the youngest sister, no matter how old she gets, Jason and I realized we have the perfect metaphor for how "fairness" sometimes looks (if there is such a thing at all).
As each of our girls has turned 10, we've given them their first iPod. H got hers in 2006, and Q and S were SO jealous. H had something they weren't old enough to have. It was a first generation iPod nano, with a basic 1 GB hard drive and small black and white screen. It plays music.
Q got hers in 2008. It is also an iPod nano, but 3rd generation—its base capacity is 4GB, and it plays full-color video in addition to music. Both S and H were jealous.
As I sit here writing, I'm waiting for a FedEx truck to deliver S's birthday iPod nano. It is 5th generation. The smallest hard drive capacity you can get is 8 GB. It plays music and video, plus it has a camera and microphone for recording short videos.
Yes, there will definitely be a couple of big girls in the house who will claim it "isn't fair!"
To which their wise parents will seamlessly respond, "But what is fair, exactly?"

Similar Posts: