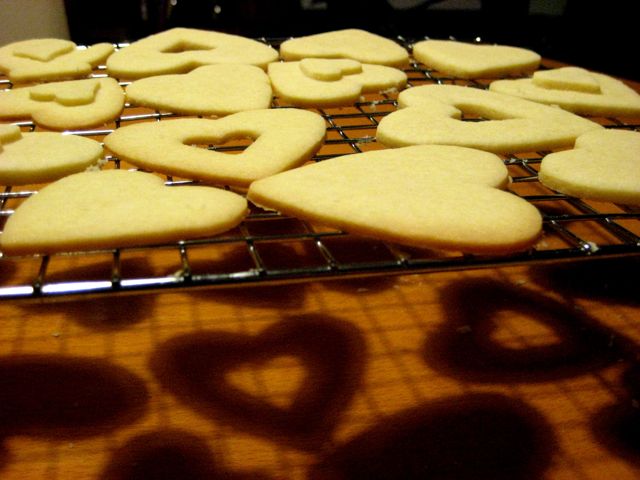 Photo by Kristin Tennant
On Friday I wrote a post about how helpless I'm feeling about Haiti, and my anger toward Pat Robertson's take on the disaster. How does God want Christians to respond to the overwhelming needs of hurting people? How does God want us to respond to a fellow Christian who piles more hurt on the situation, and (in my opinion) misrepresents the God I know?
On Saturday, Jason and I were at a retreat with members of our small group from church. We each shared something we've been reading, thinking about, and in some cases wrestling with. One of the topics we grappled with for a while was death, but I didn't feel a sense of peace or answers when we were done. I was left wondering "How does God want us to think about death, and heaven? And how little faith must I have if I can't get to that 'right' perspective?"
An understanding of God that resembles an anxiety dream
I was completely stuck in that place where I've spent too much of my life—a place where there's one right way, one correct answer, and it's my job to find it and adhere to it. The whole scene resembles an anxiety dream: You're sitting in a final exam that somehow will determine your future—happiness or misery, life or death. And you're looking at a question that seems so foreign, but you're sure you must be able to dig the answer out of some remote corner of your brain, so you try and try and try, panic increasing as the minutes tick by.
Thankfully, I've woken up from that dream and realized that's not at all what life with God is about. I woke up from the dream in a big way almost five years ago, when I was on the verge of deciding I didn't need God or church, and I woke up from it again this past weekend.
Why do we spend so much time trying to figure out exactly what God wants from all of us, as a collective whole? Why do we think there's one right answer, one right way? Why do we puff up with pride and judgment toward others when we think we've landed that "right way," and why do we beat up on ourselves when we feel like we haven't?
There might be one truth, but different responses to it
Here's something I've learned: God didn't make cookie cutter people—he certainly didn't make cookie cutter hearts. I think we each have a response to Haiti and to Pat Robertson that is right for us, as the individuals God created us to be.
I think we're wasting our time trying to determine whose response is right, and whose is best, and who got it all wrong. Instead, I should be focused on knowing the heart God gave me, and you should be focused on knowing the heart God gave you. We should each be praying and listening, and following the spirit moving within us.
After this revelation was once again firmly rooted in my head, it was further solidified by a blog post about how we should respond to Haiti. Listen to this:
I urge you to use this opportunity to develop a relationship with Jesus. Talk or pray with him to find out what you are supposed to do right now and take comfort that whatever that may be is enough even for something as overwhelming as this.
Similar Posts: