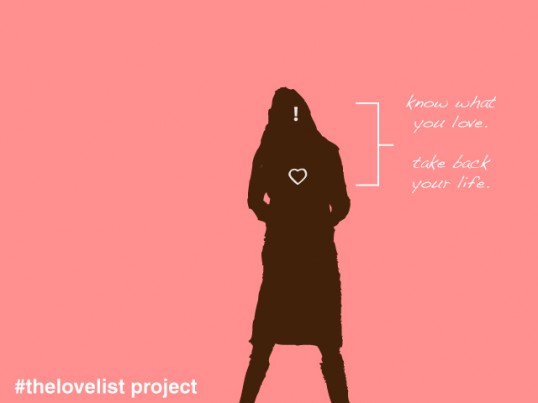 This is an interesting time of year to be thinking about your Love List, isn't it? On one hand, there's so much to love about the season, but at the same time, so much to be stressed about and distracted by. What have you been focusing on and adding to your Love List lately? Here's something I've added to mine: I love giving gifts.
_______________________
Last night, Jason and I pulled out all of the Christmas gifts and stocking stuffers we have for the girls and spread them out on the bed. It was time to take stock.
I LOVE that moment. I love buying gifts for people I love—thinking about who they are, what makes them unique, and what I love about them. I truly enjoy thinking through different gift options and considering what will spark each family member's imagination and joy, and make them feel known.
For as long as I can remember, my immediate family has devoted tremendous care and thought to gift buying and making. We don't get extravagant. It just feels like a true expression of love—a time to turn your thoughts to the people you love, and then give them a tangible symbol of that love.
The less lovely side of holiday gift giving
At the same time, though, I was feeling twinges of guilt last night, when all of the gifts were laid out on our bed. Part of it comes from having so much when others have so little. Part of it comes from being a family that celebrates Jesus at Christmas, and knows how the commercialism of the season distracts us. I tried to push the guilt away, reminding myself that we don't go for those big-ticket items, we make many of the gifts we give, our kids aren't spoiled and greedy, etc. But there is still that inner conflict.
I've been thinking about this for a couple of weeks, trying to reconcile my love for gift giving with my spiritual and social justice concerns. It's not an easy balance to strike, and I was very glad to see this post by one of my favorite bloggers, Magpie Girl: Generous Gifts for Trying Times.
I love the free and inexpensive gift ideas she shares, but this is what really struck me about the post:
Even when times are tight, there is part deep within us that longs to give presents to our loved ones. Not just because it is "the thing to do," but because generosity is an impulse that cannot be denied – a part of our deep humanity. If we are made "in the image of God," then perhaps generosity is a Divine attribute which longs to shine out from our core. If we are followers of the Light, then we can see this impulse as something which contributes to the glow we want to nurture in ourselves and others.
Sometimes to feel good about embracing something we love—something that's at the heart of who we are—we have to dig a little deeper, to understand where that impulse comes from. Magpie Girl's perspective helped me do just that.
Now, rather than just penciling "Giving gifts" onto my Love List, I can write it in ink.
_________________
Some recent seasonal, holiday-related Love List additions via Twitter:
@McMer314 The baking fairy attacked the kitchen! I love the way certain holiday smells stir up specific childhood memories. #thelovelist
@starxlr8 so thrilled for visible snow! i look forward all year to winter drives in the country w/ my sweetie. #thelovelist
@kt_writes power's out but I'm thankful 4 a gas stove, tea, leftover lasagna & a daughter @ home to eat lunch w on this wintry day. #thelovelist
@jenliut Love the idea of a full Saturday of kids' activities. #thelovelist
@kt_writes we decorated the tree tonight. I love doing things w my kids that I remember loving as a kid—my traditions overlapping theirs. #thelovelist
@TrinaMb I love the 'cozy' of Christmas #thelovelist
@McMer314 I love the magic of the first snowfall of the year. It makes me think anything is possible. #thelovelist

@kt_writes thinking about the people I love—& what I love about them—as I buy them gifts. #thelovelist
What Love List additions has the winter/Hannukah/Christmas season conjured up for you?
Photo by Kristin Tennant
Similar Posts: