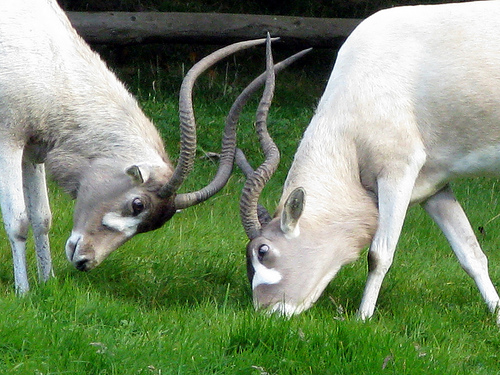 A friend recently told me she thinks her marriage is over.
These stories always really sadden me, but I felt the effects of this tale deep in the pit of my stomach. As she described the state of her marriage, I felt like she was talking about the marriage I was in a decade ago.
I haven't written much about that marriage, or what went wrong, for a number of reasons. It's not that it's some big secretive drama—it's just that I feel called to focus on the redemptive, new creation that arose out of the mess more than I feel called to tell about the cumulative unhappiness that fed the mess.
It's also true that these things are very complicated, and to try to explain what led to a marriage's demise is almost always to oversimplify it, leaving out many important details, nuances and perspectives.
There's much to be learned from looking back, though, and much we can learn from one another's mistakes. As I listened to my friend share her struggle, I realized that what was at the heart of my unhealthy marriage is perhaps more common than I thought. Maybe it's a story that needs to be told. Maybe it can help someone, somehow.
I don't know what to tell my friend or anyone who's in a marriage that seems unfixable. That's always hard, and always a case-by-case matter.
But to anyone who isn't yet in a marriage or long-term committed relationship, I will say this: Make sure you know yourself and your partner knows him/herself. Make sure you can each answer these types of questions for yourself, and then talk through how the similarities or differences in your responses might play out in a lifelong commitment.
- I feel content and most fully like the person I was meant to be when I am_______________. (This can and should become a list of many things, in the spirit of the Love List.)
- When I am in need of energy, ideas and a sense of joy, I turn to________________.
- When I am stressed, confused, sad, angry, or faced with a difficult decision, turning to _________________ helps most.
- I feel most loved by others when they __________________. (This question is inspired by the wise-but-cheesy book "The Five Love Languages," which I've written about before, here.)
Now that I think of it, if you are already in a marriage or relationship that you consider to be for life, it certainly wouldn't hurt to ask these same questions of yourselves and then talk about them together. The ultimate downfall of my first marriage was our fundamental lack of compatibility, but if we had each developed a greater understanding of the other's perspective and needs, it would have gone a long way.

Similar Posts: