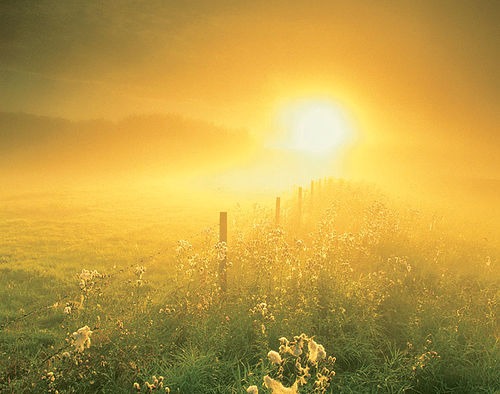 Last night I had to share some very sad news with my girls: Our friend Maricela died of cancer.
Maricela intersected with our lives in many ways. We first met her and her two daughters at the church we went to when we first moved here in 2001; for about a year, I often gave them a ride to church, since Maricela didn't have a car. Her younger daughter, Celeste, was in my daughter's kindergarten and fourth grade classes, and last year, as fifth graders, they shared a table at math. Maricela also taught the native Spanish speakers at my girls' elementary school, spending part of every day last year in my younger daughter's third grade classroom last year.
News about cancer stealing life from anyone you care about is hard to take. When you have to figure out how to share that news with your children, it seems impossible.
Coming to terms with my very real feelings about heaven
I found out that Maricela died Saturday morning, and spent a lot of time Saturday processing waves of sadness and thinking about how and when to tell my girls, who were at their dad's house for the weekend. I had a natural desire to not cry in front of my kids—they've certainly seen me cry, plenty, but I wanted them to feel what they felt and not take cues from me. I also had that mama bear urge to protect them, and make everything OK. But how can it be OK?
As I sorted through all these thoughts in my mind, I considered the nice, neat sentiments Christians have responded to death with for ages: Maricela is with God, in heaven. She's not in pain anymore, and she's with other people she loves who died before her.
While I believe this—I believe that when we die we don't just rot in the ground, that in some sense we join God in a perfect place, and that Maricela is there—I have never been able to take comfort from this belief. This is hard for me to admit, but it's true. Believing in some sort of heaven doesn't make me feel better at moments like this, and I couldn't imagine telling my kids that, in hopes of making them feel better. It's too abstract, and doesn't seem to fully take into account the very real, earthly pain that comes with a death like this.
It also doesn't address the day-to-day emotional needs of Maricela's two young daughters, whose extended family lives in Mexico and whose dad has not been a part of their lives for several years. The ache I feel for them is almost too much to bear, and I could see that compassion registering in my daughters' eyes as I talked to them last night. Believing in heaven seems almost irrelevant.
Recognizing what I do believe, and hanging on
This experience has made me face these issues in ways I haven't quite had to, before. And in the midst of all the doubt and confusion and sadness, I am able to grab onto something very solid that I do believe: I believe that God can comfort and protect Maricela's daughters in ways we can't humanly begin to comprehend. Also, I believe that if I pray for them, and if my girls pray for them too, it will make a difference. I don't know how I know that, I just really really do. And for now, I'm clinging to that belief.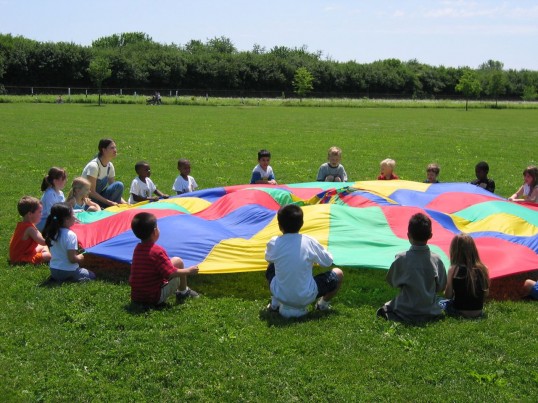 My daughter and Maricela's daughter on a kindergarden field trip (both on the far left of photo).
Similar Posts: