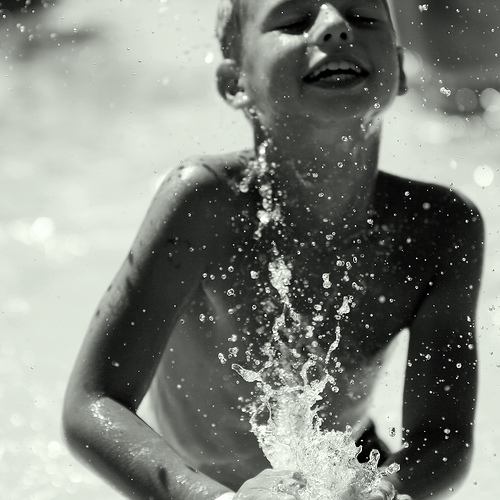 Is it safe to say we all want to be happy? Probably. After all, Aristotle came to that conclusion more than 2,000 years ago, and I'm not about to argue with him.
What we can't assume, though, is that we all have the same definition of "happy" or can follow the same steps to get there.
For me, happiness is most intense when I'm sitting on my porch on a beautiful day, working on my writing or reading something amazing written by someone else. Or in those moments after a delicious meal, when everyone is too content to move so we all linger around the table, wandering from one topic of conversation to the next. Or when I'm watching my children enjoy life in some jubilant or focused way—whether they're playing in the waves, or concentrating on a detailed drawing.
When are you most happy?
Getting just a tad academic about happiness
I've been thinking about happiness a lot lately—that's right, thinking about it perhaps more than living it. First my husband left a comment on my last post (usually he shares his comments with me verbally, but every so often he types them in). The comment included this idea about happiness, from the book Flow: The Psychology of Optimal Experience by Mihály Csíkszentmihály (in Jason's words):
…his idea is that People are happiest, most satisfied when they are working hard toward a challenging but attainable goal. It is at this moments when consciousness about self and time fade to the background and you have boundless energy to keep working toward your goals.
Then, Up to Us, a parenting organization that's on Twitter (@UpToUs), shared this link to a Stanford University article: We're All Pursuing Happiness. But What Kind? The paper, written by Simon Firth about the research of Professor Jeanne Tsai, examines the issue of whether we all actually want to be happy (Tsai says yes), and if we want to be happy in the same way.
It's important to consider, Tsai says, both what someone actually feels, as well as what they aspire to feel.
We tend to all experience the same sorts of emotions, regardless of the culture we grew up in, our socio-economic status, and even gender and temperament. But we vary greatly when it comes to what we want to feel, which gets more to the heart of how we each define happiness. And it all starts forming early in childhood.
Our Western ways: All excitement, all the time
In particular, Tsai looks at the differences between children from Eastern and Western cultures. Essentially, American and European cultures stress excitement over peacefulness, and activity over calm.  "The more [children] see happiness represented as either a low or high arousal emotion, the more they wish for that kind of happiness themselves," Firth writes.
These are generalizations, of course, but they leave me wondering many things: How are we forming our children's understanding of happiness? Are we presenting them with aspirations that are attainable and sustainable, or are we setting them up for lives of perceived unhappiness?
And what does all of this teach our kids about what's commonly considered the opposite of happiness—depression?
Depression, [Tsai] pointed out, is often defined in terms of an absence of positive emotional states. But if you are defining positive emotional states only as excitement states, you're potentially bringing a cultural bias to your clinical definitions of depression.
Embarking on a week of happiness
I don't have the answers, but I know I'm going to be thinking about all of this next week, when we're all together as a family at a cottage on Lake Michigan—the annual vacation that tends to define happiness for us, as a family. I'll be asking myself what exactly it is about that time that makes us feel so happy: The peace and rest? Just being together? The change of scene? The many fun activities?
And when I'm not pondering, of course, I'll thoroughly revel in living that happiness.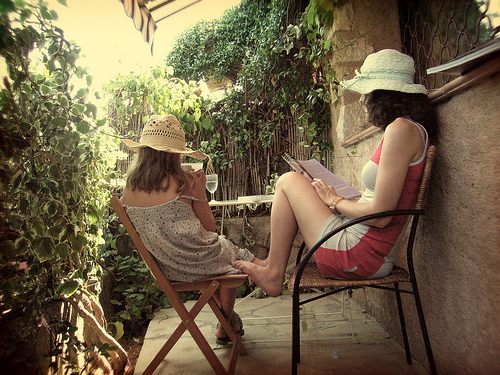 Similar Posts: