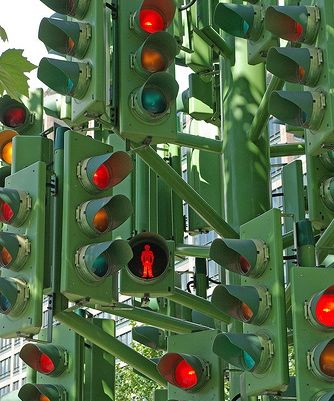 Today is clearly going to be one of those days when I just don't know what I want.
About seven years ago, when I was in the throes of perhaps the unhappiest time of my life, it occurred to me that not knowing what you want is even worse than not being able to have what you want.
At least it is for me. It makes me feel untethered from reality, and disconnected from myself, like my emotions, mind and body are on different planets, unable to connect.
I remember clearly the evening when this realization hit. My now ex-husband and I had a few months earlier moved to Central Illinois for his teaching job at the university. He was wrapped up in it—in his colleagues and grad students, in his art exhibits and visiting artists. I was working part-time as a copywriter and editor at a firm that left me feeling flat and unfulfilled. Winter was coming, the devastation of 9-11 was still fresh, and I had two busy, small children at home—Q was 3 and S was 1. I was essentially friendless.
That particular evening, I was suddenly struck by something that might help: An evening out. I would just tell my husband I needed a break, leave him to manage the evening routine with the kids, and go…where? To do what?
At that moment, I realized I had no idea what I wanted or needed. Even if a fairy godmother had appeared, ready to magically make anything happen, I knew I would have no idea what to ask for. A week in Mexico? A new best friend? A fully funded shopping spree? A new life, outside of the marriage I was in? Did I want to turn back the clocks? Or turn them far ahead?
Every idea had flaws. Every possibility left me feeling somehow wanting and unfulfilled. Every part of my being was pacing, unable to find a comfortable spot to settle down.
Different degrees of not knowing still trigger the same sensation
The past week was exhausting. Jason was out of town, so I was in single parent mode. The girls had two days off of school, which threw my work routine out of whack. We went to a Seder, hosted a gaggle of nine-year-old girls for a birthday party, and had house guests for the weekend, throwing us into a non-stop frenzy of cooking and clean-up.
Then, yesterday, I suddenly tried to immerse myself in the year's most significant Christian holiday. I arrived at church feeling like I was about to run a marathon I hadn't trained or even stretched for.
In the back of my mind, I was desperately holding on to this very moment—Monday morning, when everyone would leave, the house would be quiet, and my time would be my own. But instead, now that I'm here, I'm thrown into a state of not knowing.
Today's sense of not knowing is much less dramatic and desperate than what I've experienced in the past. The big questions in my life have been answered in Jason, the girls, our home, my writing, and a renewed understanding of God's love for me.
But I still have that wandering, untethered feeling. What do I want? Do I wish I could go back to bed, or to the gym? Do I want to be alone or with a friend? What do I want to write about? What client project should I tackle? What would I do with my day if I could let go of work, completely? Where would I go, if I could click my heels and instantly be there?
When I feel like this, even if it's a mild case, I'm immediately reminded of that moment in my life, when I realized how frightening it is to not know what I want. The triggering sensation is like eating—or even just seeing—a food that caused a miserable bout of food poisoning in the past. The memory alone causes a wave of nausea to wash over you.
I desperately want to know what I want. Knowing gives you something to cling to and work towards. It gives you something to hang some hope on, even if your desires and plans end up shifting mid-course.
What I'm wondering, now, is if there's a way to force myself to embrace wanting something. Is there a way to talk myself into it, the way you can talk a young child into being excited about a food or activity they initially wanted nothing to do with?
Or maybe I just have to let go, and spend the day floating on the current of not knowing, waiting to see where it might take me.

Similar Posts: