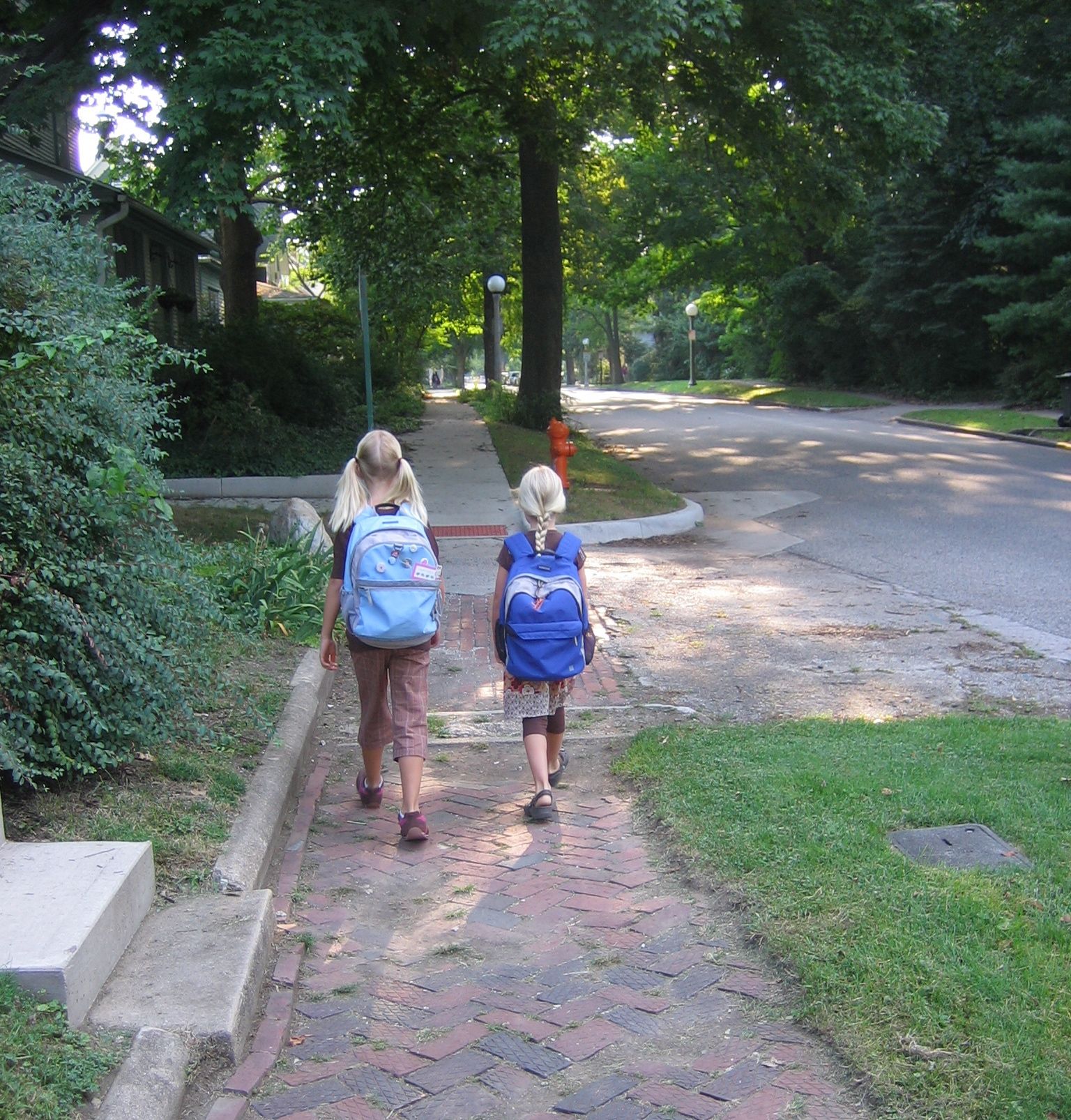 This morning I read a blog post that instantly made my mind race, and got me raring to write my own blog post. I love it when that happens.
The post that revved me up today was this one, by Rebecca Thorman at her blog Modite: Will Gen Y ruin local community?
Just the words "ruin local community" make my heart race, and Rebecca's post gave me new reasons to fear for one of the things I love and value most in life—a deep sense of place. People who live near each other and know one another. Parks and front porches, and parents walking their children down sidewalks to school. Cafes and libraries and farmers' markets you can bike to.
Among the things that Rebecca says are working against local communities are the collapse of the housing market and the prominence of Facebook serving as "chief community-builder." She makes some really good points.
Does not committing to a home prevent us from committing to a community?
The whole "to buy or not to buy" a house issue happens to be very dear to me. If you've read my post A turning point with a street address, you know why. Here's part of the comment I left on Rebecca's blog:
This is the third house I've owned, and I will say this: Owning a home in a neighborhood does change how you feel about your community—how you interact with it, how you invest in it, and committed you are to the people, parks, etc. In the few years before I bought my current home, I was feeling extremely restless and unhappy about circumstances I couldn't change. Buying the house represented a turning point for me—it symbolized a deliberate decision to embrace where I was. The thought of an entire generation of people not doing that really worries me.
I know what it feels like to not want to be tied down—to feel addicted to having options and possibilities. I also know how refusing to commit to something affects how you respond to it. After I committed to being here in a concrete way, I began to open myself up to caring about people and places—caring about them so much, that I knew it would hurt if I lost them.
What happens when our acts of compassion become abstract?
The concreteness that comes from being rooted in a physical, geographic place, also connects to how we care about the people around us. One of the concerns I've had since joining Twitter—a concern that Rebecca's post prompted me to revisit—is the effect online communities have on how we give and show compassion.
If you're active on Twitter, you're probably presented several times a day with opportunities to give. From well-known organizations like the American Heart Association and opportunities to respond to natural disasters, to very grassroots pleas to help a mom on Twitter meet her rent payment and avoid being evicted, people are utilizing Twitter in creative ways to help others.
For the most part, I think it's wonderful that Twitter can be a vehicle for philanthropy. Lots of people out there want to be generous and help others, but they don't think of it or don't know exactly how to make it happen. Twitter is in your face, making it easy to give. That's great.
But it does concern me that so many ways to give today are removed from our physical communities and day-to-day lives. Will this also be a Gen-Y phenomenon? Giving that is easy, on-line, makes you feel good and can be checked off your to-do list?
I think it's important to give to the food bank that helps feed the families of kids at your local school. It's eye-opening to give to the soup kitchen where you can also volunteer your time. It's meaningful to give money to teenagers you know at your church, who are going to one of the poorest counties in the US to build houses with Habitat for Humanity, and then to hear their stories when they return.
Is it possible, as our sense of concrete, physical community dissolves, that our acts of compassion will become so abstract that they cease to be truly compassionate?

Similar Posts: