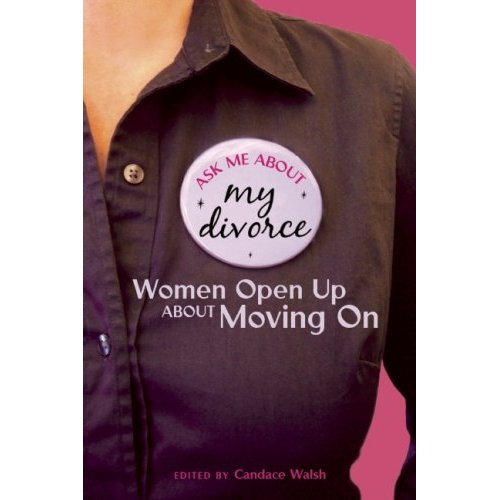 With the divorce rate what it is in this country, I find it amazing how unrealistic and even lame the general societal response still is to the issue.
On one end of the spectrum, you have the "What We Don't Talk About Doesn't Actually Exist" crowd. They believe denial is the best way to deal with a problem, or something really sad. While they're at it, they're busy teaching their kids this handy technique, too.
Then you have the "A Bit of Your Drama Adds Spice to My Life" crowd. They like to hear about a divorce from someone other than the divorcee, shake their heads sadly in an overly-dramatized fashion, feel sorry for the poor poor children, and then spread the news as dramatically and often as they can.
As a Christian who has been divorced, I get especially worked up about the range of responses from other believers. Christians certainly fall into the previous two categories, but they also introduce a couple of special sub-categories: the Judgmental This Would Never Happen To Me approach, and the Enlightened This Would Never Happen To Me approach.
Everyone's probably more familiar with the judgmental take than the enlightened one, so I'll share an example. I recently read a post at a blog I enjoy, Stuff Christians Like, called "Getting caught off guard by divorce." The blog is meant to be funny, of course, and I don't really have a problem with this post. In fact, I'm really glad he wrote about divorce. It's some of the 100+ reader comments that get me worked up. Many of these people are proud of their ability to look divorce in the eye, yet are clinging to over-simplified prevention methods that are actually offensive to people who have lived through a divorce. "Love isn't a feeling, it's a decision." "Just remove the word 'divorce' completely from your vocabulary." "Divorce won't happen if Christ is at the center of your marriage." You get the idea. Ugh.
So what's a never-been-divorced person supposed to do?
I realize it's awkward and nearly impossible to know what to say to someone who is going through a difficult experience that you've never gone through. What would I say to someone whose spouse died? I have no idea.
I can, however, share some insight about divorce.
- Acknowledge it for what it is: a very horrible, painful and sad process with effects that ripple out and lap up against people for years.
- Don't over-simplify it, or judge it, or think you would have been able to prevent it. Everyone's marriage, healthy or dying, is more uniquely complex than anyone else can imagine.
- Take it seriously while keeping in mind that it's not the end of the world. The messes we make can be redeemed, and turned into something good—even beautiful.
A book & a community with a message of hope
Just as I was learning to embrace that last point in my own life, I submitted an essay to the book Ask Me About My Divorce: Women Open Up About Moving On. It was accepted, and will be published in June. What appealed to me so much about this project was the way the editor, Candace Walsh, approached the topic: Even if divorce is not at all what you had in mind for your life, it can be an escape hatch into a better life.
By being published in this book, I've joined a community of women who all share this positive, hopeful, life-affirming perspective on divorce. Connecting with these women has been amazing. And I think it's just that perspective that's too-often missing in people's understanding of divorce—whether they've experienced divorce or not.
If you need more of this perspective in your life, check out the group's Facebook fan page, and become a fan. Read the book when it comes out. Try to attend one of the readings being planned (I'll be at one at Powell's in Portland on June 22!). In the end, maybe you'll see the experience a bit more like Marion Winik, who wrote one of the advance blurbs for the book:
It was as if I'd been swimming the English Channel for months, miserable, cold and lonely, and suddenly there to pull me out was a crowd of beautiful, laughing women in dripping bathing suits, telling stories.
–Marion Winik, author of Above Us Only Sky and The Glen Rock Book of the Dead
Similar Posts: