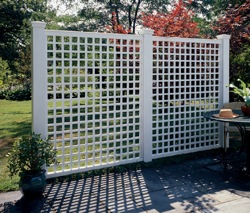 I became a big believer of transparency about five years ago, as I was going through my divorce. It wasn't in reaction to any specific lies being told, but rather to lies being lived. At least by me—I can only speak for myself here. I was sick and tired of all the facades, particularly the ones that are too often inherent in church communities. I wanted to be known and accepted—even loved!—for exactly who I was, where I was.
Of course, I went a bit overboard in my newfound love for transparency and truth telling, which backfired in some instances. In the years since, as I've gone through the affirming process of claiming who I am and feeling good about it, I've learned to soften my "lay-it-all-out-there" approach with the people in my life.
But now I have this blog. Which brings up a whole new set of questions about transparency versus privacy, and where to draw lines. They are questions every blogger and writer who tells stories from their life has to face, and while it's interesting to see how others handle it, there's no single proper policy for everyone to adopt. Each writer has to figure it out for herself, just the way people do in interactions with the "real" people in their lives: Some people just naturally divulge all to everyone, while others are naturally much more private. Most manage to find a happy medium.
With a blog, though, you're not just managing relationships with a few dozen people you talk to and see on a regular basis. Anyone and everyone can read what you have to say (and hopefully scores of them will). You're also probably writing your blog with the goal of accomplishing something. In my case, I think I have stories that can help other people work through their own stories—particularly people who also have lives that haven't panned out like they thought, and who feel stuck between a variety of worlds that don't always blend nicely. I get excited about sharing my experiences, and I feel strongly that I have to have a pretty high tolerance for transparency if I'm going to tell them in a way that impacts others.
It's very important to me that I don't hurt anyone in the process of telling my story, but I also realize there are always going to be people who are more private and sensitive than me. There's only so much caution you can take before you risk sanitizing the life out of very rich and real tales. I just do my best to question my motives and use my judgment, then I take a breath…and publish.
It's no surprise that countless people out there who are building social media networks in any serious way have grappled with these issues—balancing your real community with your online community, with transparency and privacy and dealing with the fallout that comes when the two worlds collide. There's no shortage of blog posts and articles on the subject, but yesterday I came across this post, by Jon Swanson of the blog Levite Chronicles, which has been tugging at me in a quiet but persistent way.
The post tells about a pastor who was able to expand his ministry through social media networks, in addition to his interactions with his physical congregation. A few days ago, Chris Brogan blogged about him, in the post Social Media Pastor, followed by Jon Swanson's post yesterday. Suddenly, it seems, the pastor is feeling more exposed and transparent than he was prepared to feel. Swanson says the pastor "regularly wrestled with what he called his 'living in two worlds' question"—his "real world" and "digital world." Now the two worlds are overlapping in uncomfortable ways.
I don't know all of the details, of course, (like if the pastor has any real reasons to feel uncomfortable), but the quote at the end of the Levite Chronicles post rings very true to me:
[The pastor] had a funny feeling that now that people were inside his head, there were going to be a lot of conversations. Some of them were going to be pretty uncomfortable.
"But maybe ministry is supposed to be uncomfortable," he thought. "Maybe transparency will be healthy."
Yes and yes. If our Christ-like goals are: 1) to reach out to people in whatever ways work, and 2) to be real about the balancing acts embedded in life and faith, then the pastor is on the right track. And maybe the people in his "real world" need a broader definition of who our neighbors are and what it means to love them.

Similar Posts: